East Bay
Ophthalmology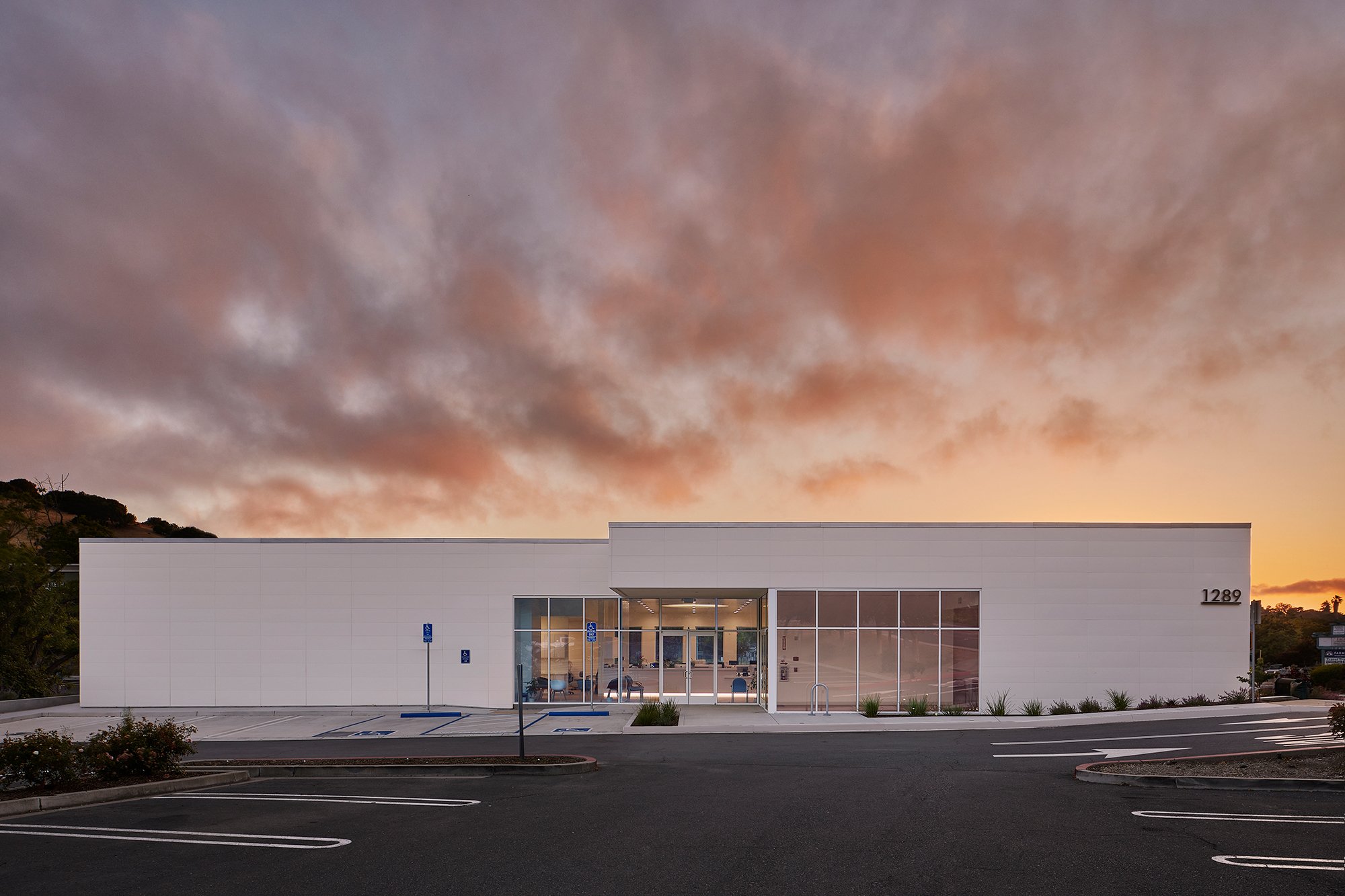 Bringing an ophthalmologist's vision of modernist simplicity into view.
LOCATION

Pinole, CA

Status

Built

PROGRAM

Ophthalmology
Outpatient Office

COLLABORATORS

Camelo Construction.
Base Design Structural.
GMEP Engineering.
Cunha Engineering.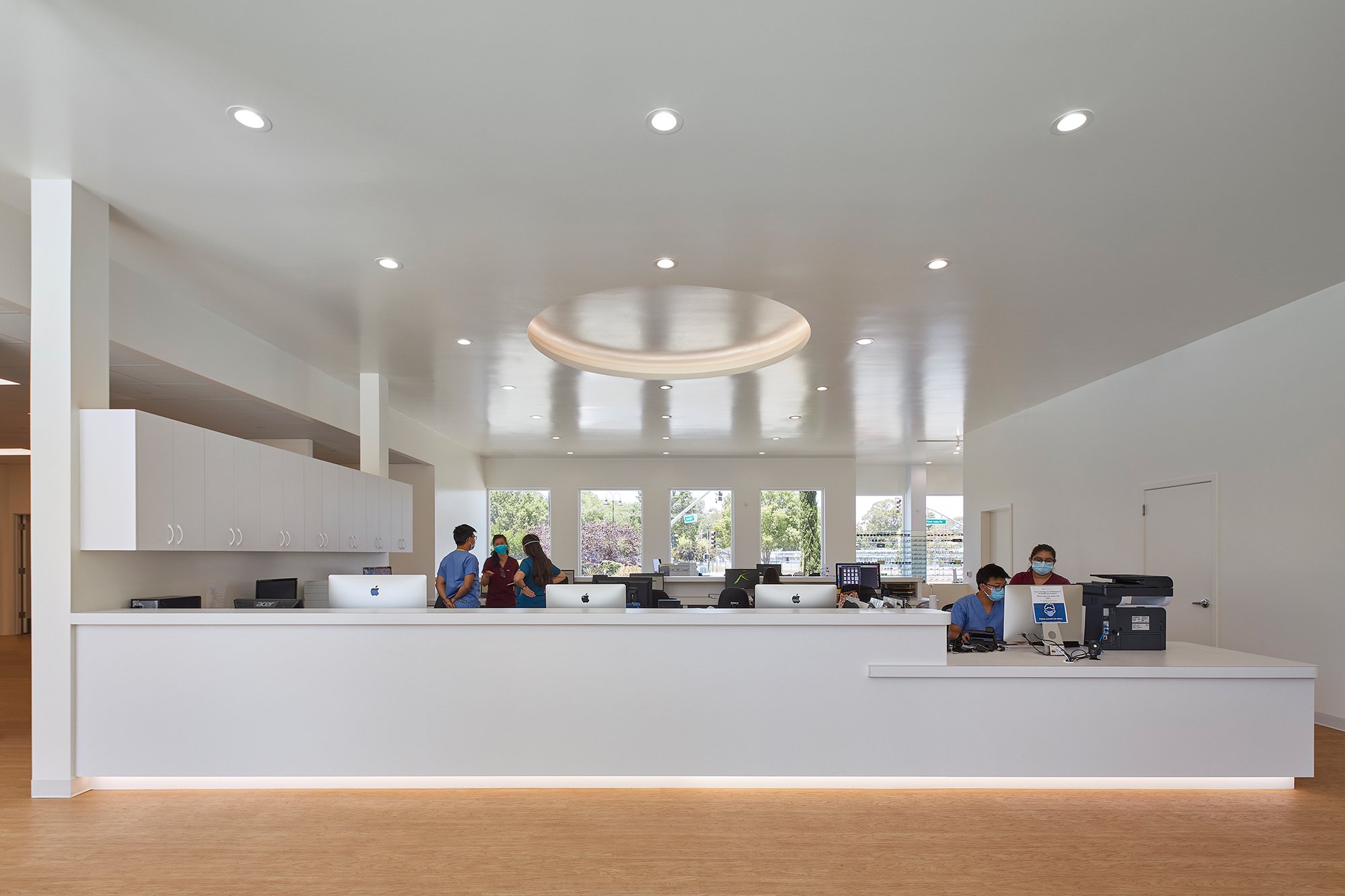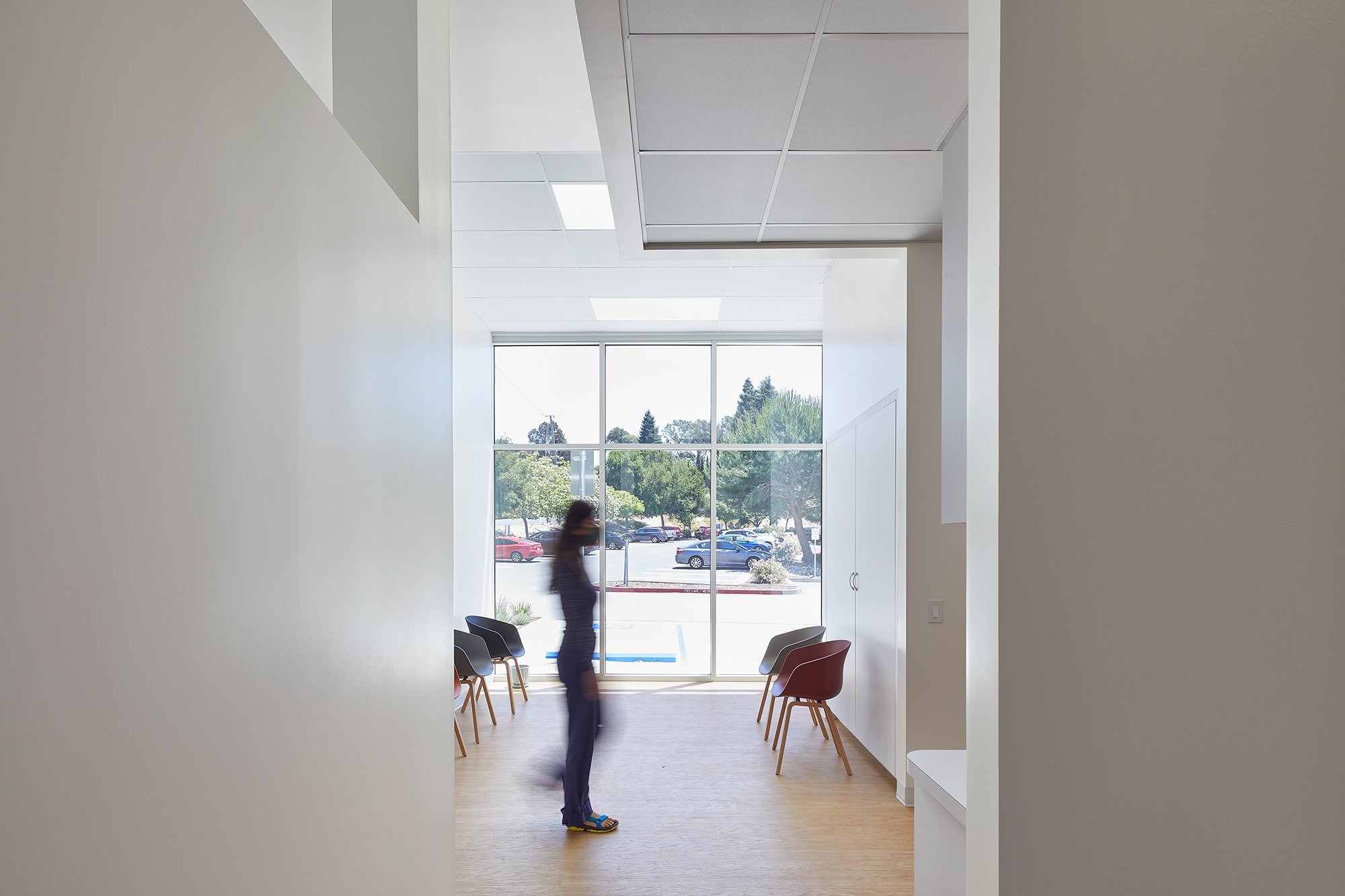 It's unsurprising that an eye surgeon would have such a strong vision for his clinic. The well-regarded ophthalmologist, based in the small town of Pinole, dreamed of a space that was bold yet restrained – clean to the point of starkness, with relief from the likes of natural light and views of the trees.
We worked hard to navigate the design process and submit the application for permits quickly. We worked with construction estimators, contractors, project managers, city planning staff, engineering teams and the clinic's own staff to bring this vision of modernist simplicity into view (sorry, pun intended).