First Responders
Resiliency Center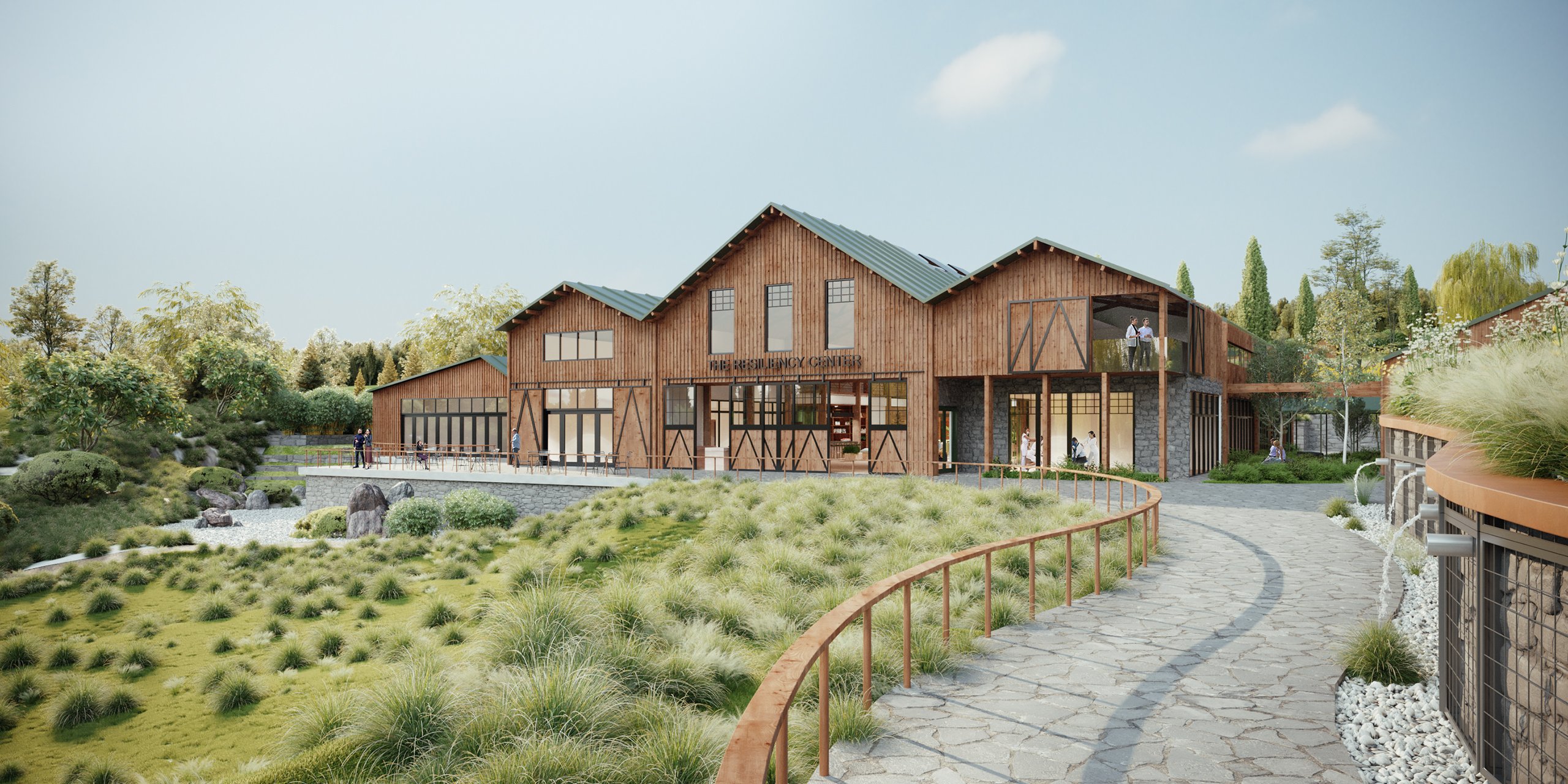 The Power of Nature in Design
LOCATION

Cotati, CA

STATUS

Concept

PROGRAM

Non-profit,
Retreat Center,
Wellness Center,
Community Center

CLIENT

First Responders Resiliency, Inc.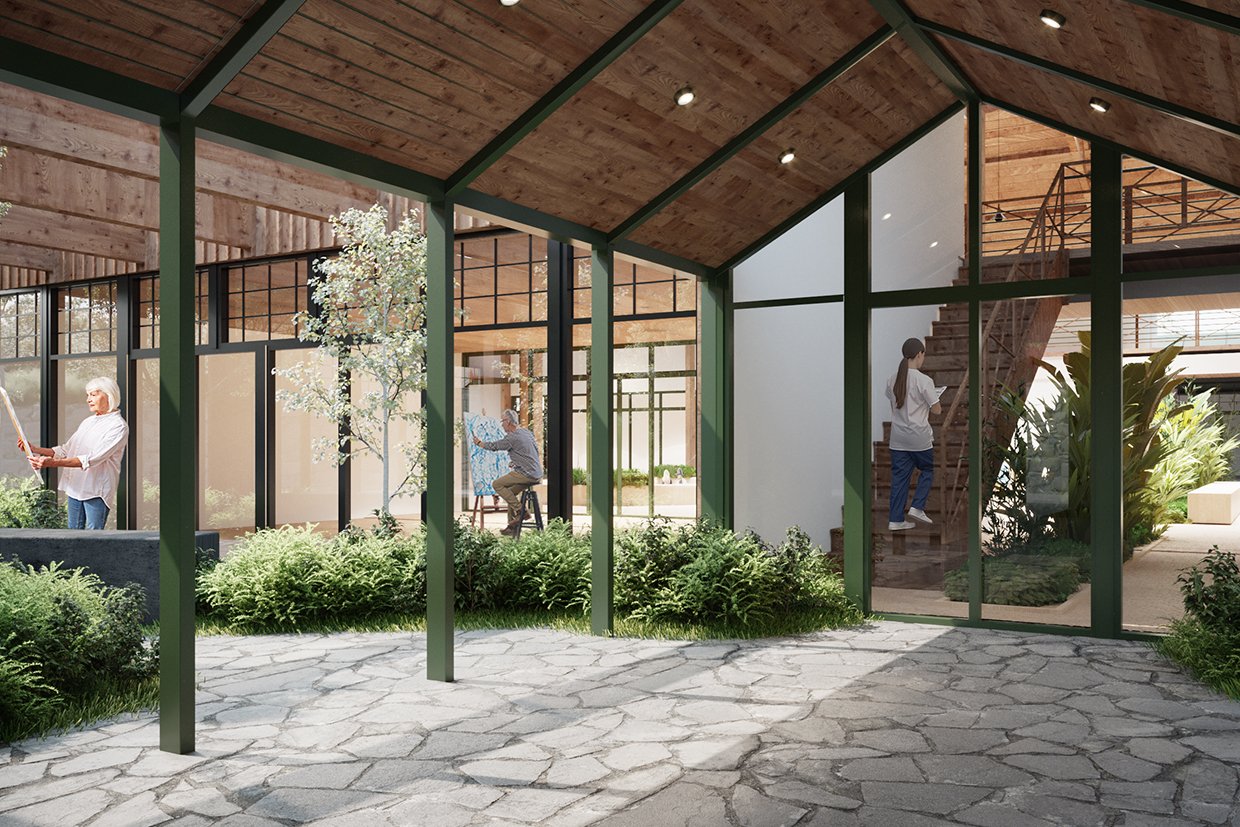 The Resiliency Center is a beacon of hope for first responders everywhere. Founded by Susan Farren, a former paramedic, the center is a physical manifestation of her lifelong dream to help first responders in need of mental and physical assistance.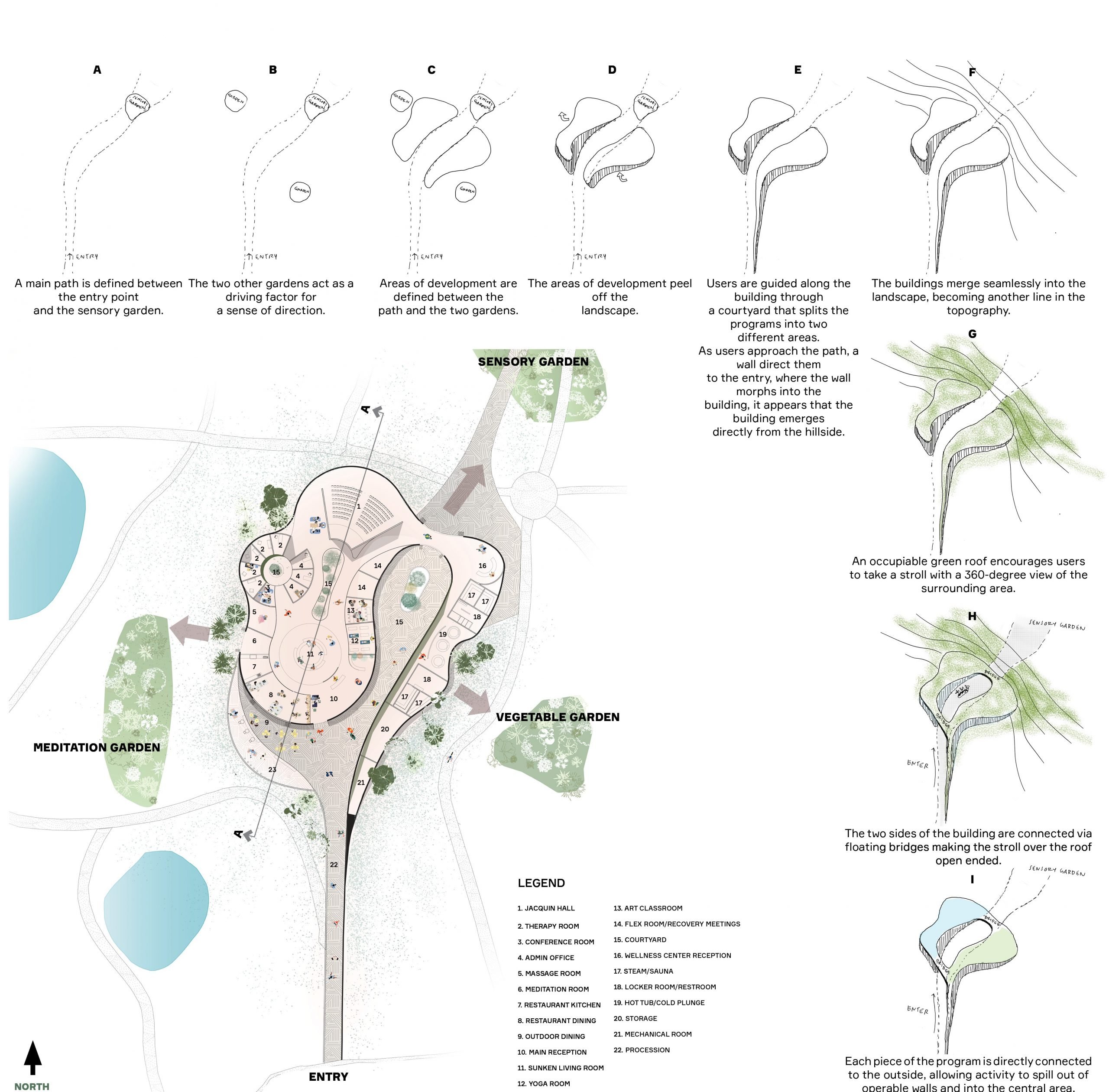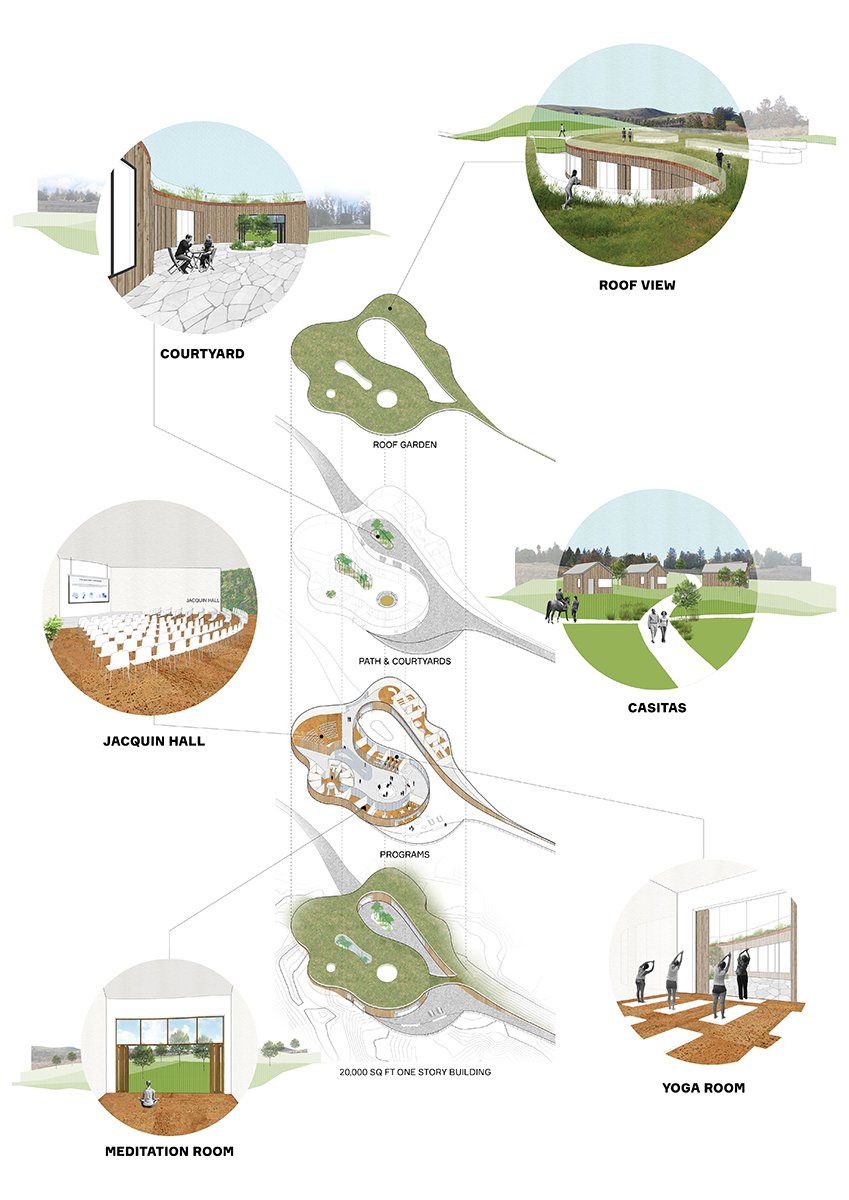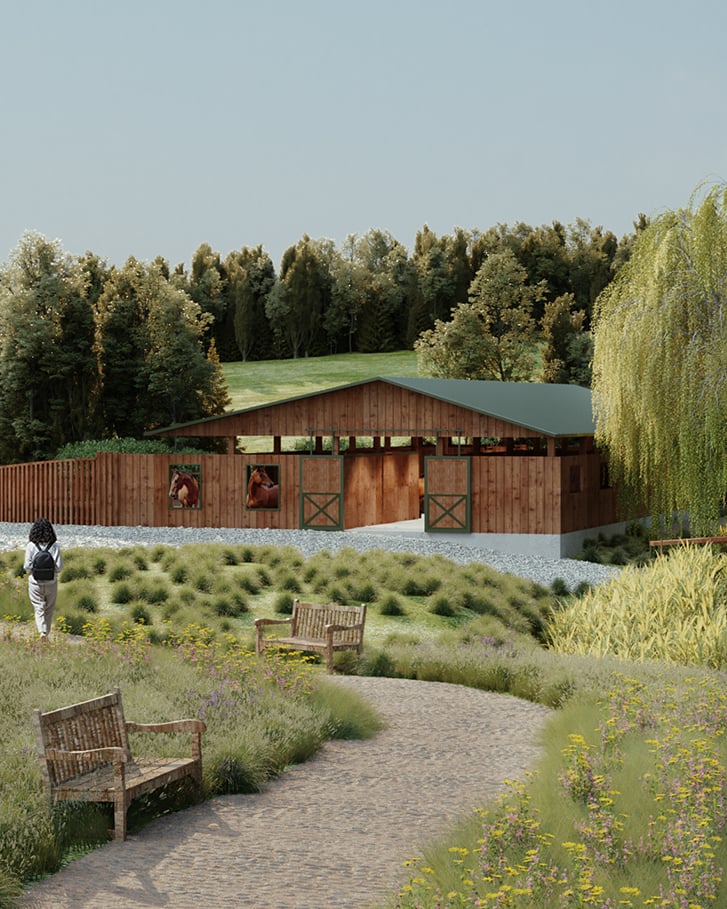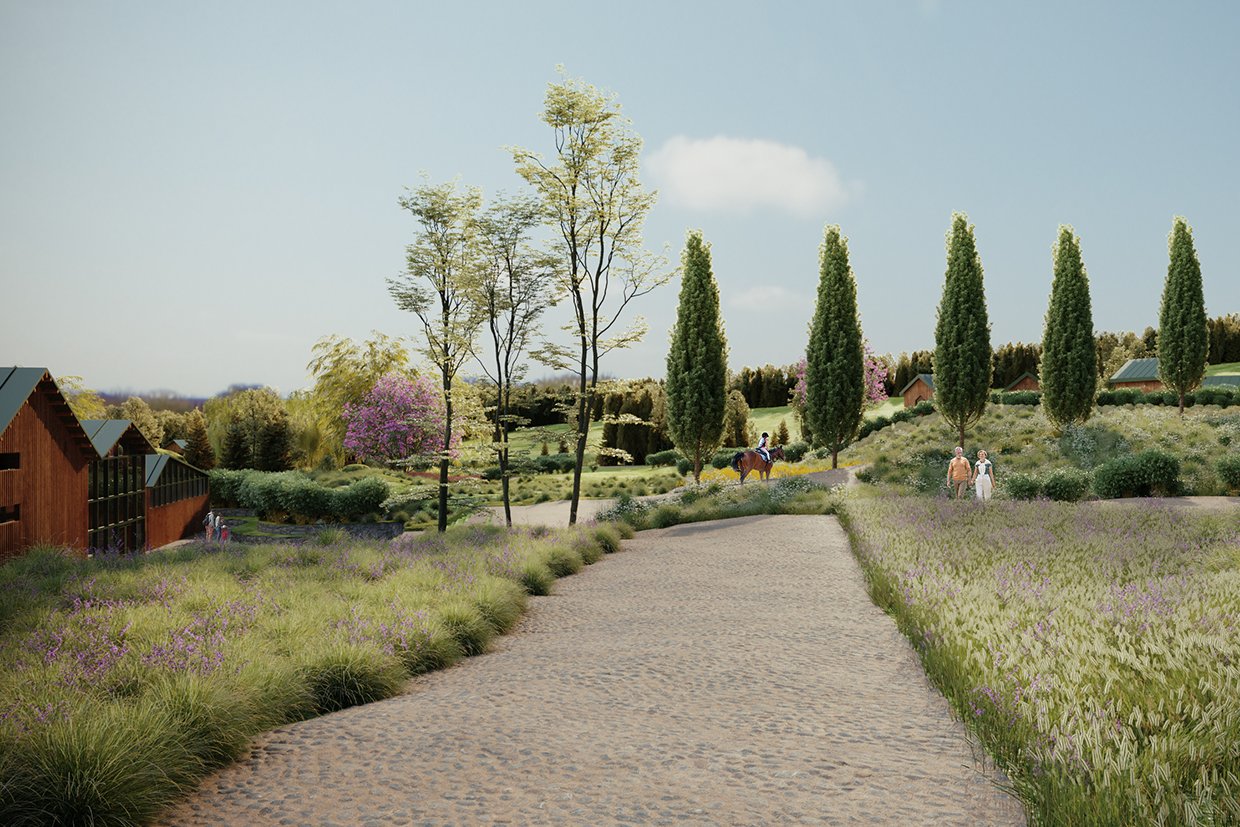 The design of the center is based on the idea that nature has a profound impact on the physical and mental healing process. A procession from the arrival point to the main building serves as a crucial transition for visitors who may be at a threshold moment of stress. The 20,000 square foot facility is fully integrated into the landscape, with views of the surrounding vineyards, hills, and sky, creating an environment that is both calming and rejuvenating. In addition to the main building, the property also includes a large equestrian center, scattered casitas for overnight stays, and a series of sensory and meditative gardens that encourage visitors to reflect and heal.
The Resiliency Center is the result of Susan Farren's dedication. The average life expectancy of a first responder is 15 years less than that of the average civilian, and the Resiliency Center is dedicated to changing this reality through a proactive, science-based approach.
Do you have a vision you want to make reality? We'd love to hear about it. Reach out to us for a chat.