Deborah Slater
Dance Theater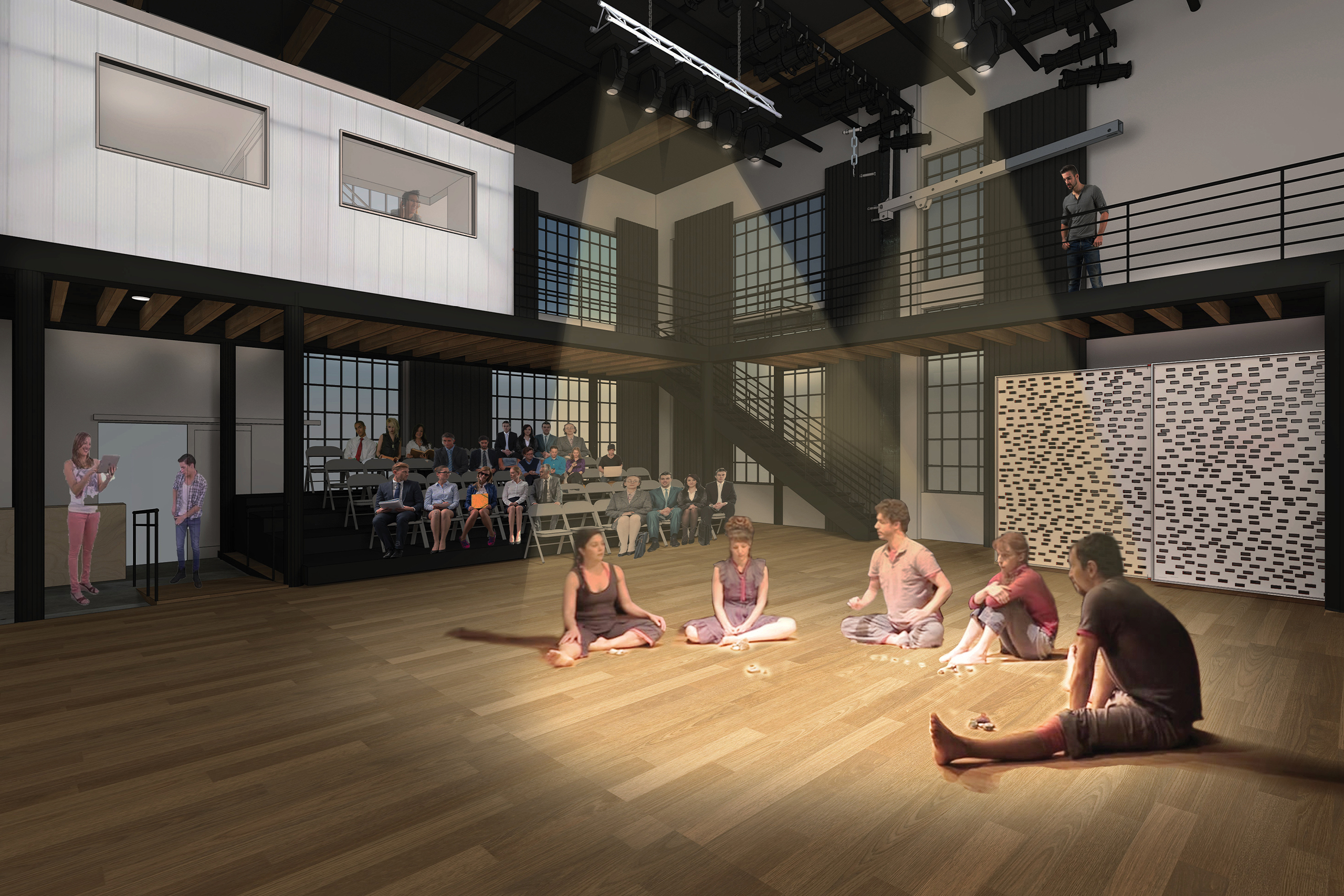 A design about restraint: letting a company's stories fill the space on their own.
LOCATION

San Francisco, CA

STATUS

Unbuilt

PROGRAM

Dance Theater

COLLABORATORS

Deborah Slater and Associates.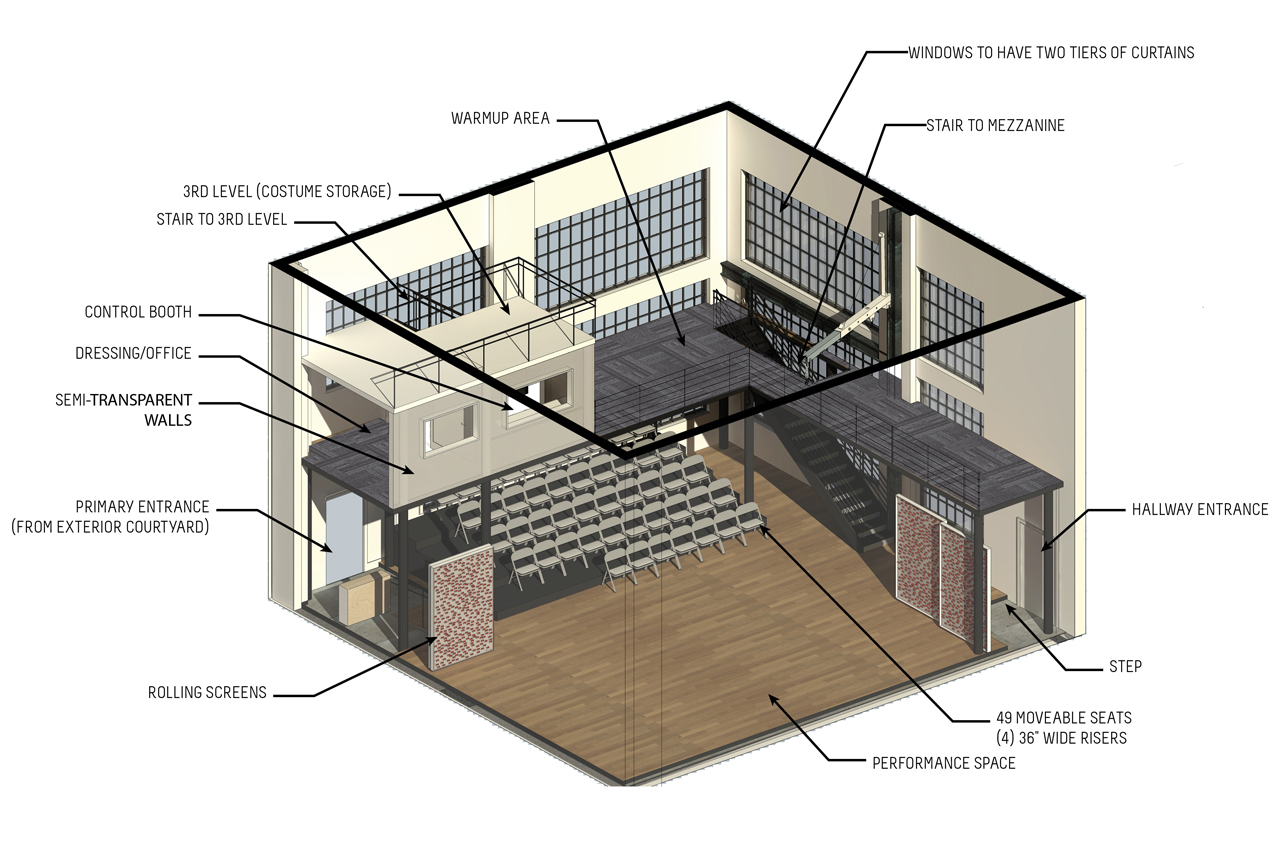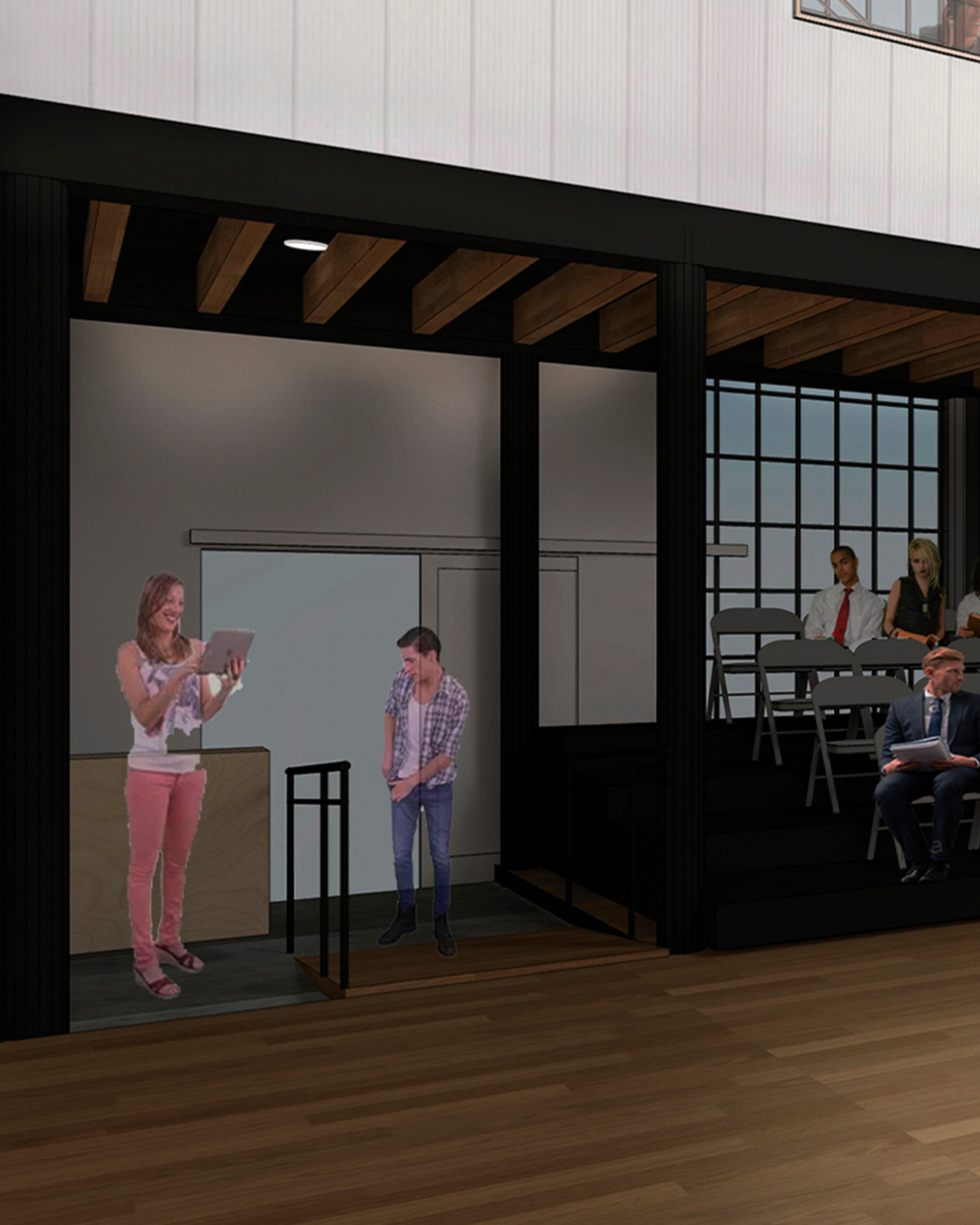 Deborah Slater Dance Theater is a non-profit company that creates provocative performance pieces that explore important social issues. They outgrew their performance space and found potential in Mission District art community favorite, Project Artaud. But this discerning community doesn't accept just any new tenant, and we had to prove the quality and significance of our plans for DSDT's new space within parameters.
For us, this was about design restraint – and letting DSDT's stories fill the space on their own. We took cues from the industrial aesthetic of Project Artaud's space to propose something harmonious, functional and beautifully simple for DSDT – of which BANAA co-founder, Nas, is now on the board.