Back Lands
Mini Village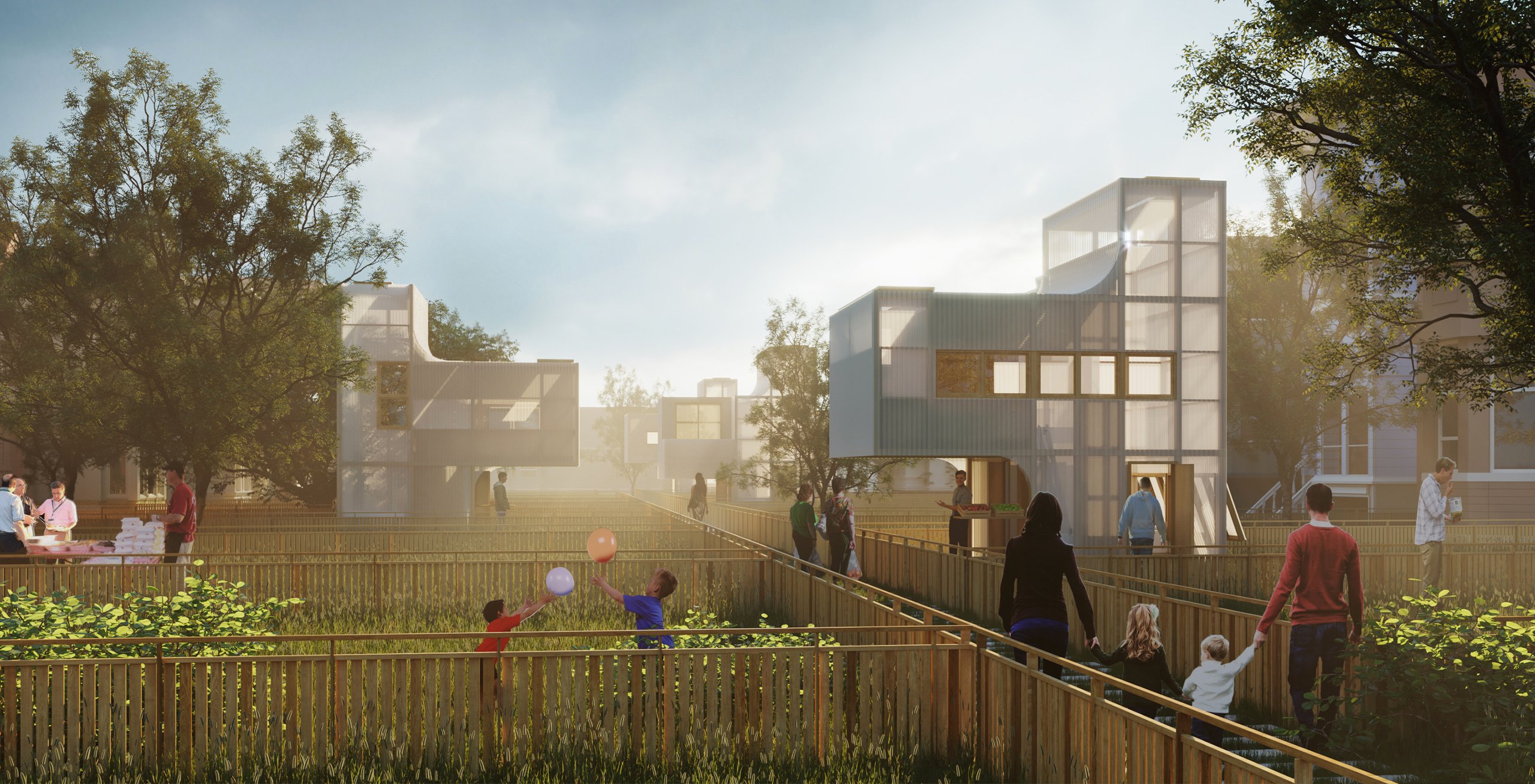 We acknowledge the challenges, ask the big questions, and then propose a carefully crafted solution.
Location

San Francisco, CA

Status

Unbuilt

Program

Multi Family

COLLABORATORS

Sarah Lucy Estephan.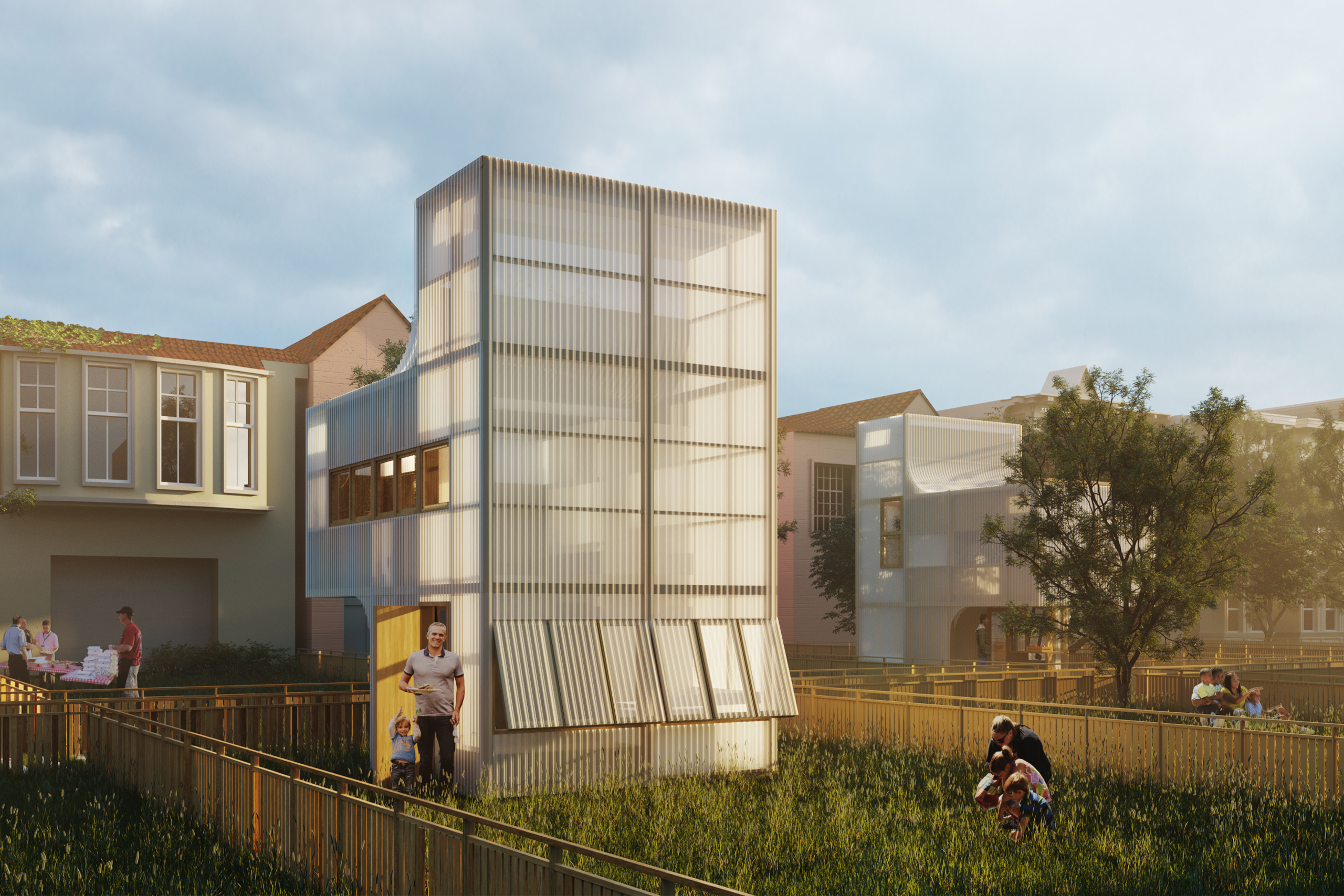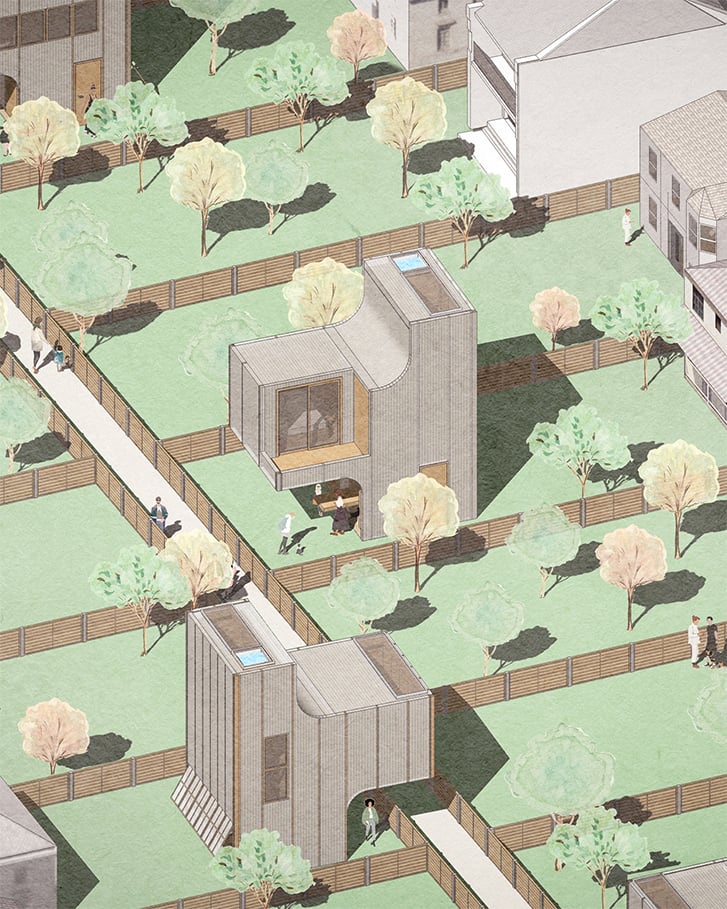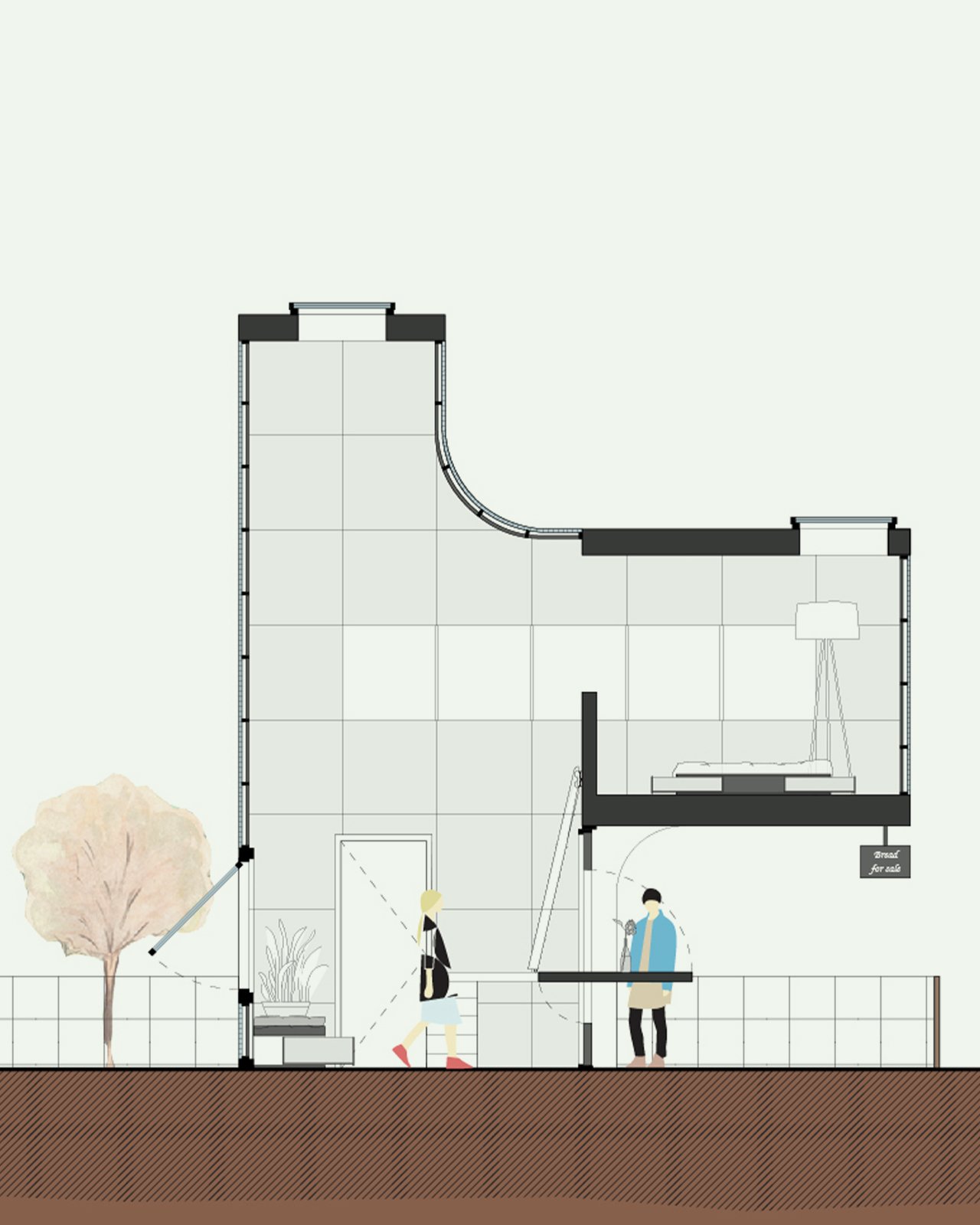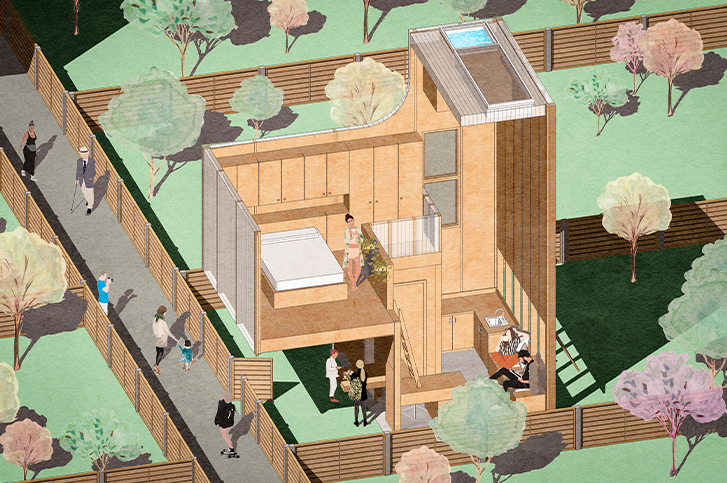 Finding new ways to house more people in a city of diminishing space, is a challenge that's always on our minds.
A Dezeen x MINI Living Future Urban Home competition asked us to consider how we will live in cities 100 years from now and propose an innovative solution for a "big life, small footprint." We brainstormed hard, threw ideas at the wall, and worked with fellow architect and urban designer, Sarah Estephan, to consider how we could add density to a low-rise landscape.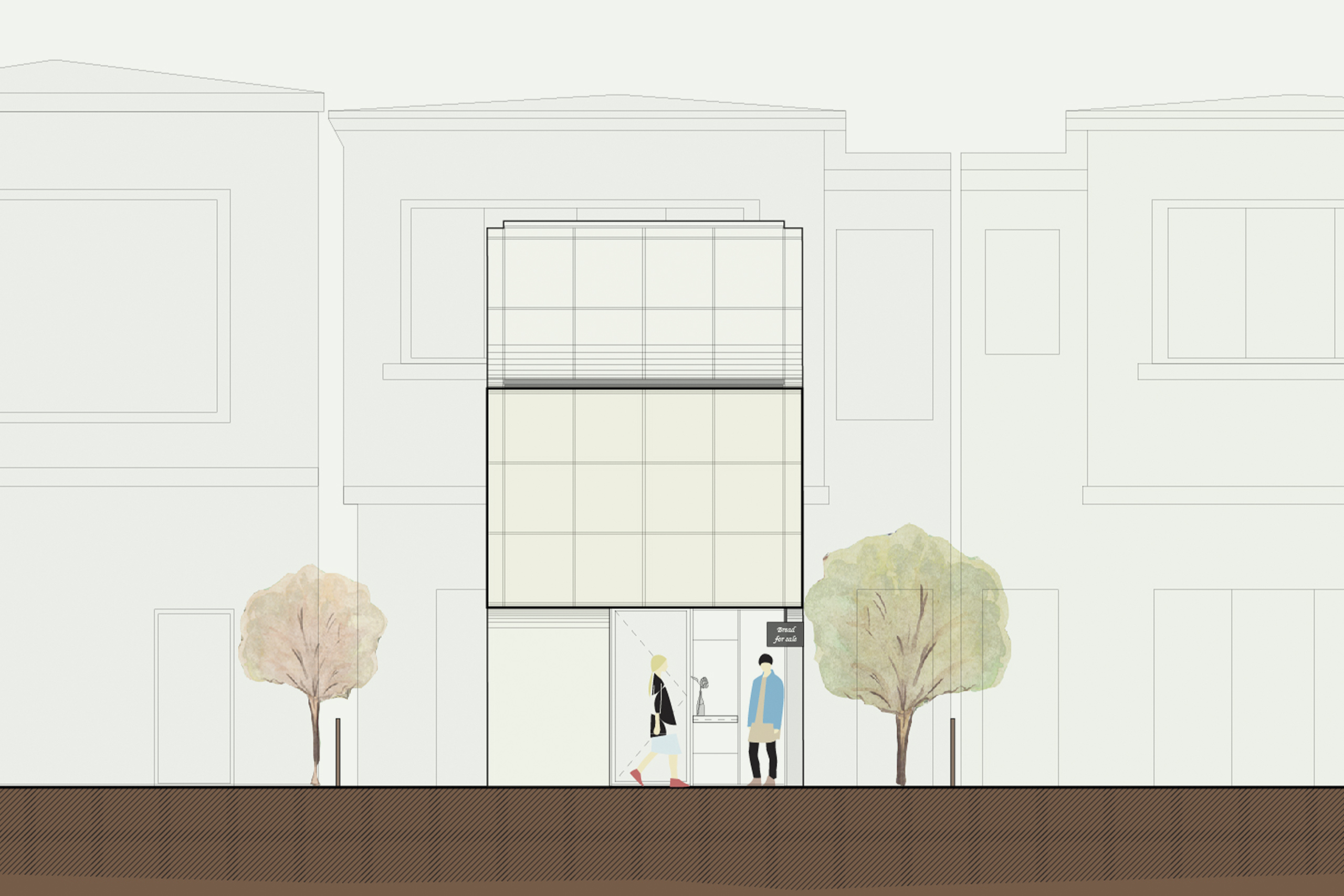 The crux of our solution was to create a self-contained mini village where work and play coexist, and space is shared like never before. We proposed utilizing backyard spaces as extra land lots to house more homes. And embracing rooftop gardens, close neighbors, small business hubs and affordable housing that feels modern, vibrant and community minded.