Rancho Hills Apartments
Leasing Office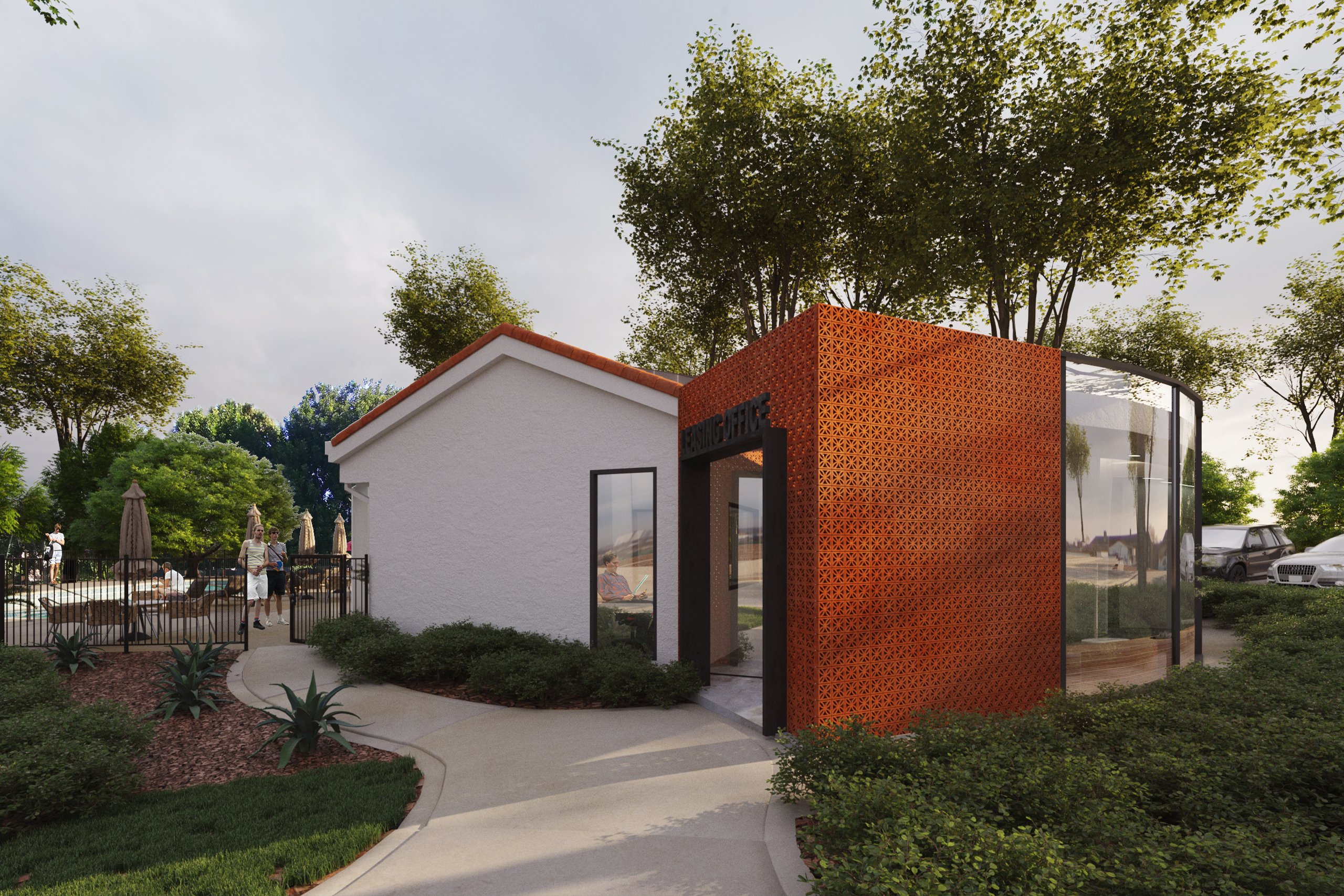 Facilitating connection between natural light and Spanish warmth, to welcome you into a space with dramatic value.
Location

Vista, CA

Status

Under Construction

Program

Multi Family
Leasing House

COLLABORATORS

Pinnacle Real Estate.
Wynn Engineering.
Pro Engineering.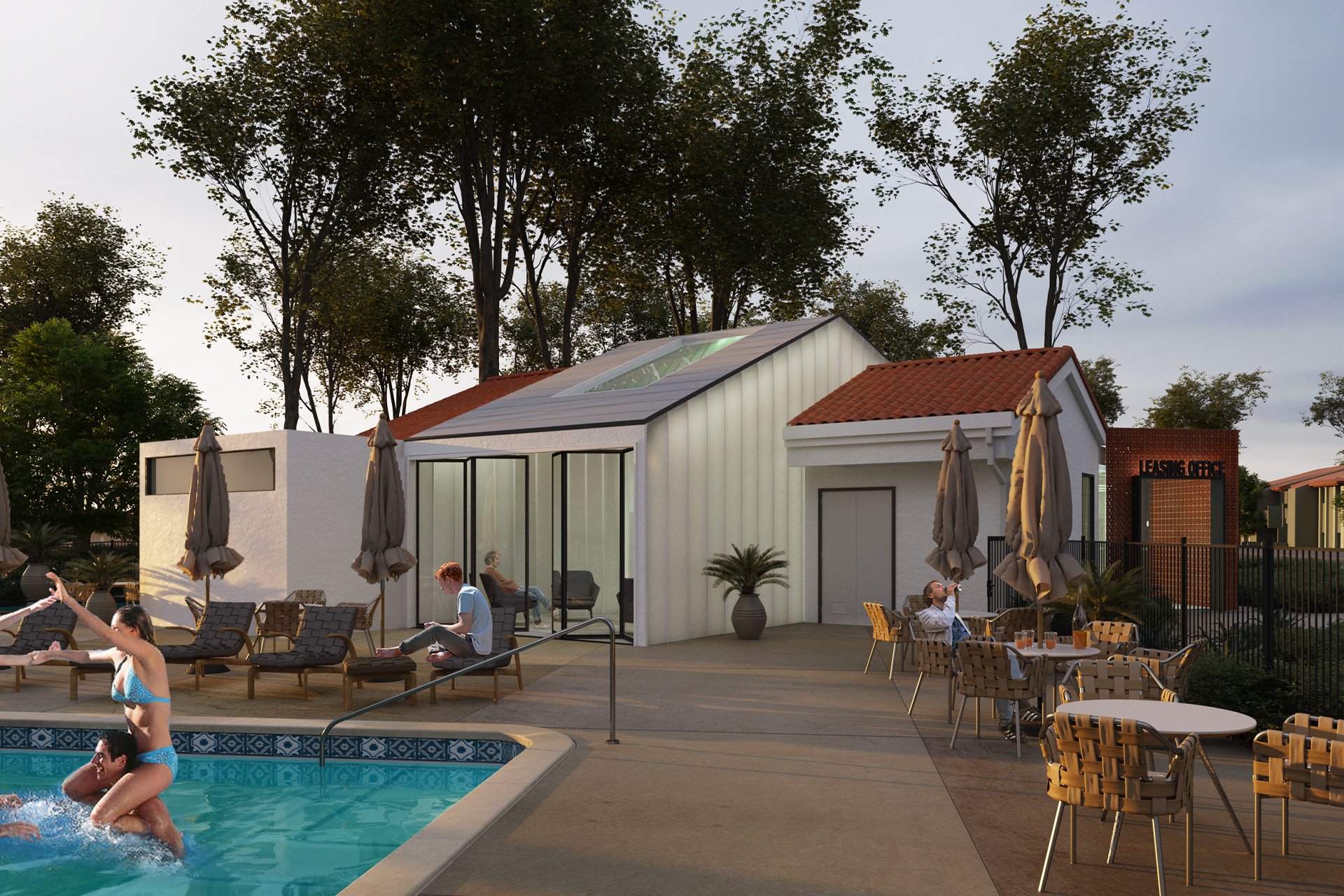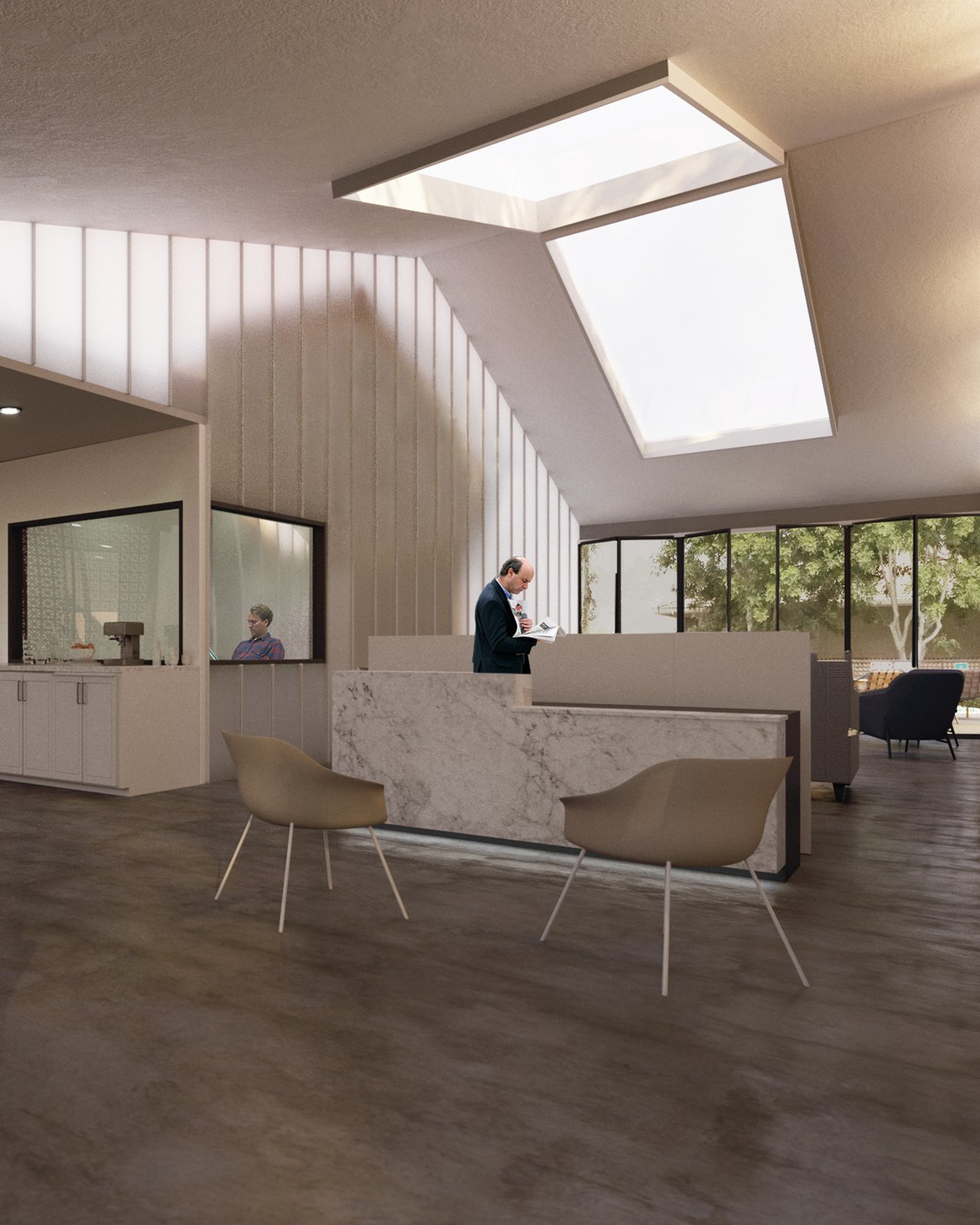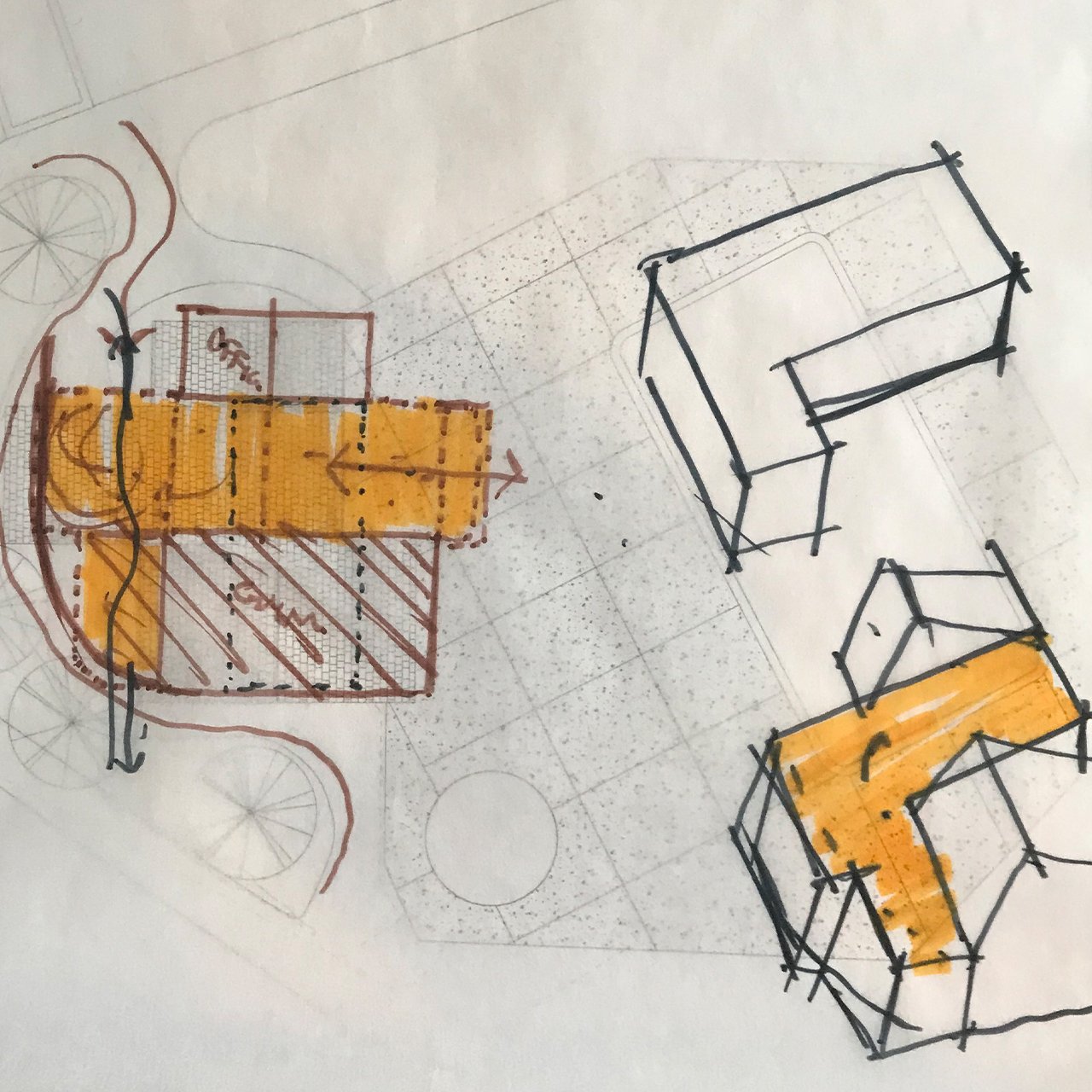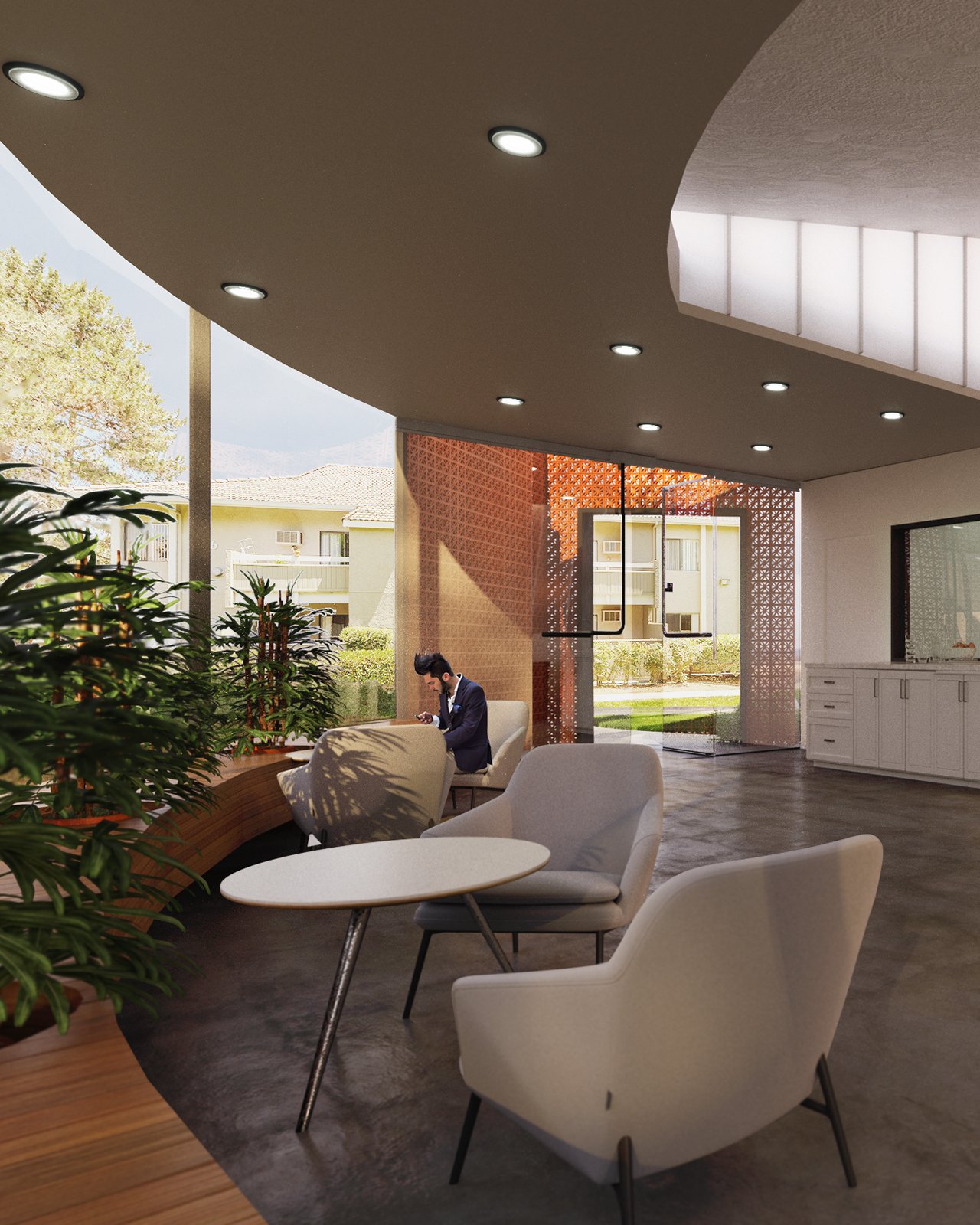 Convert a drab laundry to Spanish-influenced leasing office and tenant lounge: This was the challenge set to us by a real estate company who wanted to bring new use to an old space. And add plenty of value to it in the process. We kept as much of the existing building as we could and introduced a dramatic glass section through the center that opened up towards the pool and green space.
We facilitated the connection between natural light, water and greenery to create something at once vibrant and relaxing. Terracotta added some Spanish warmth to welcome you into the space, and sits in sweet contrast to the curved glass wall that connects users to the outdoor spaces.