Voyager Craft Coffee:
The Square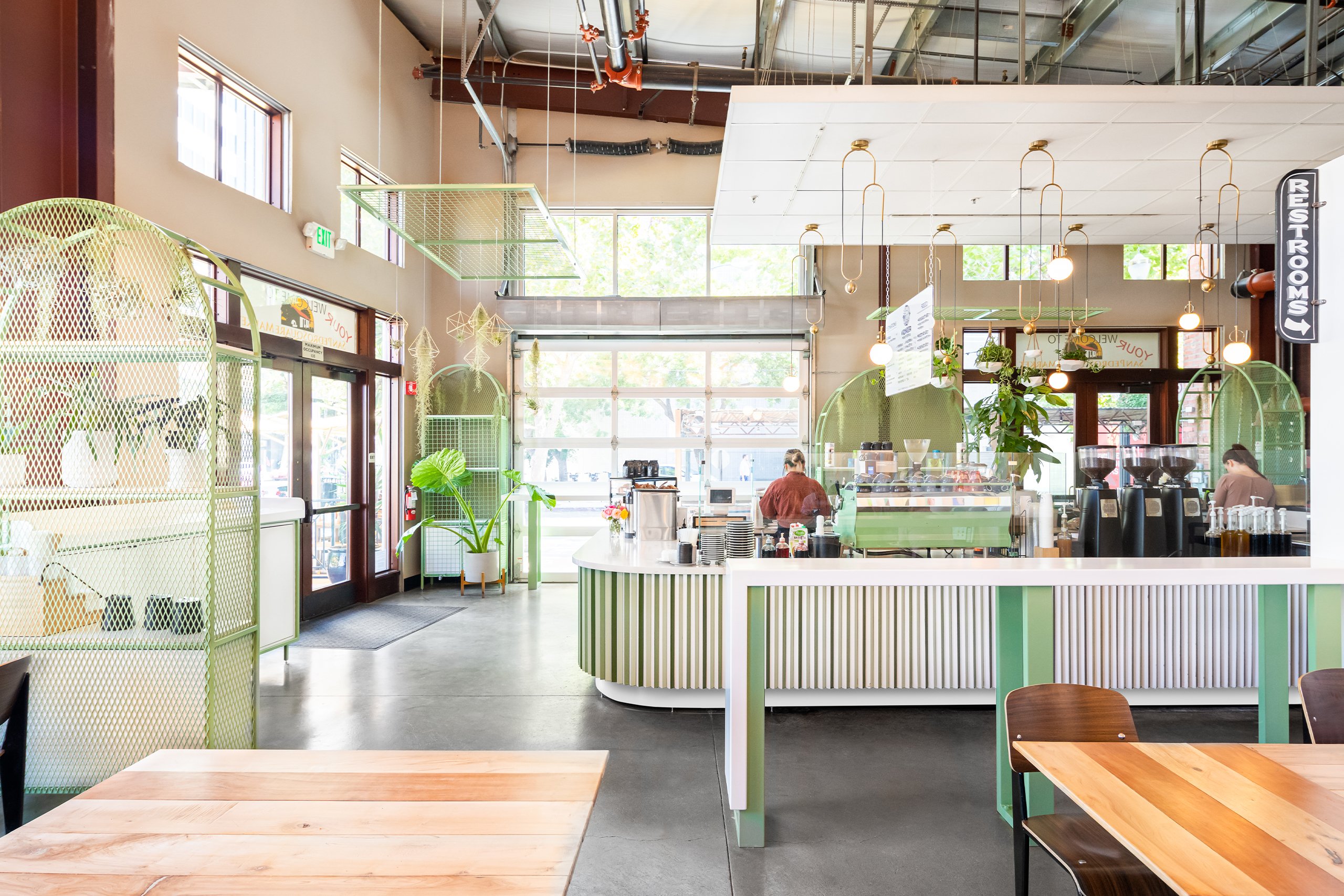 Creative solutions for brand visibility, to stop people in their tracks from any angle.
Location

San Jose, CA

Status

Built

PROGRAM

Coffee Shop

COLLABORATORS

Ralph Lammers Construction.
Lauren Burns.
Sam Shah.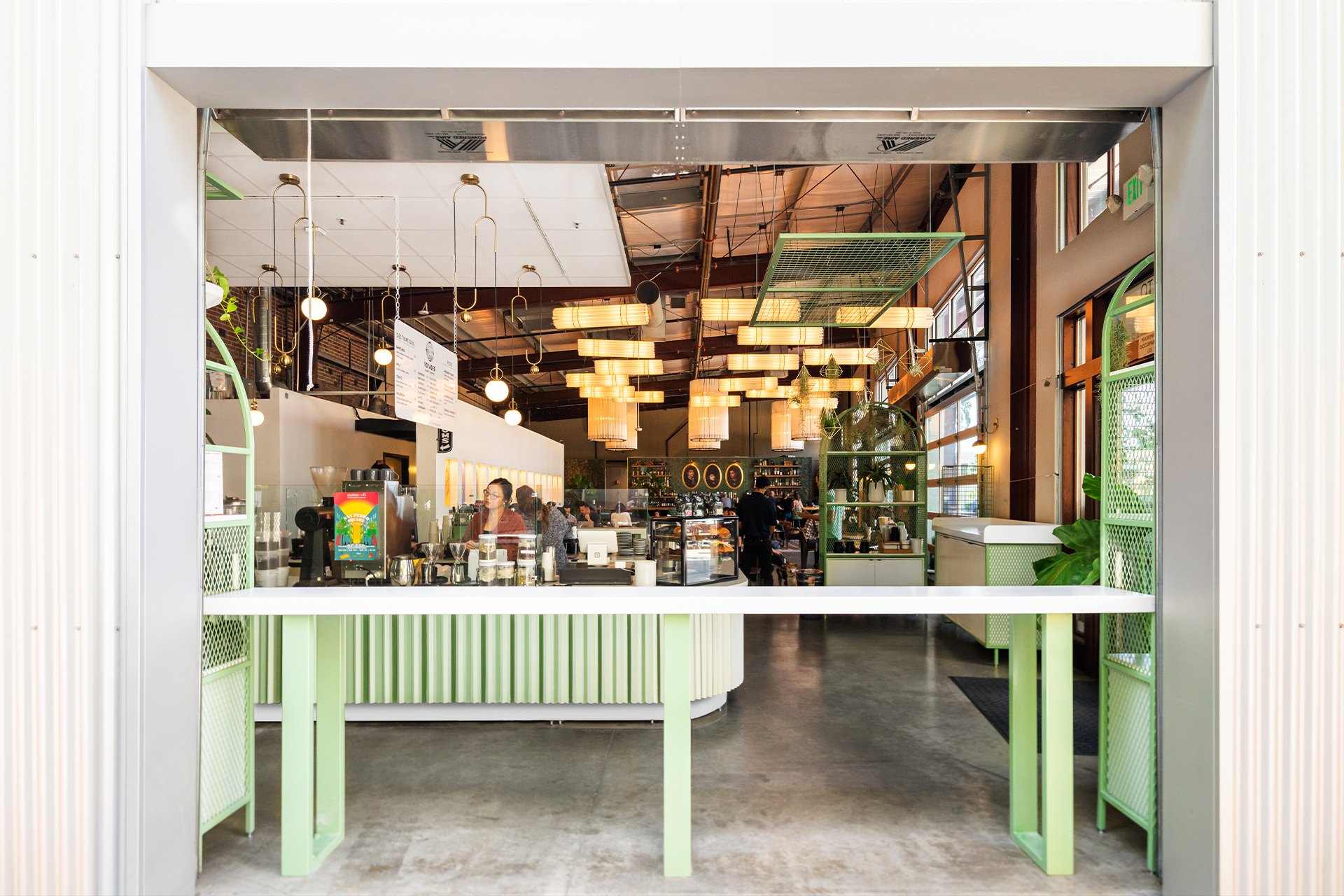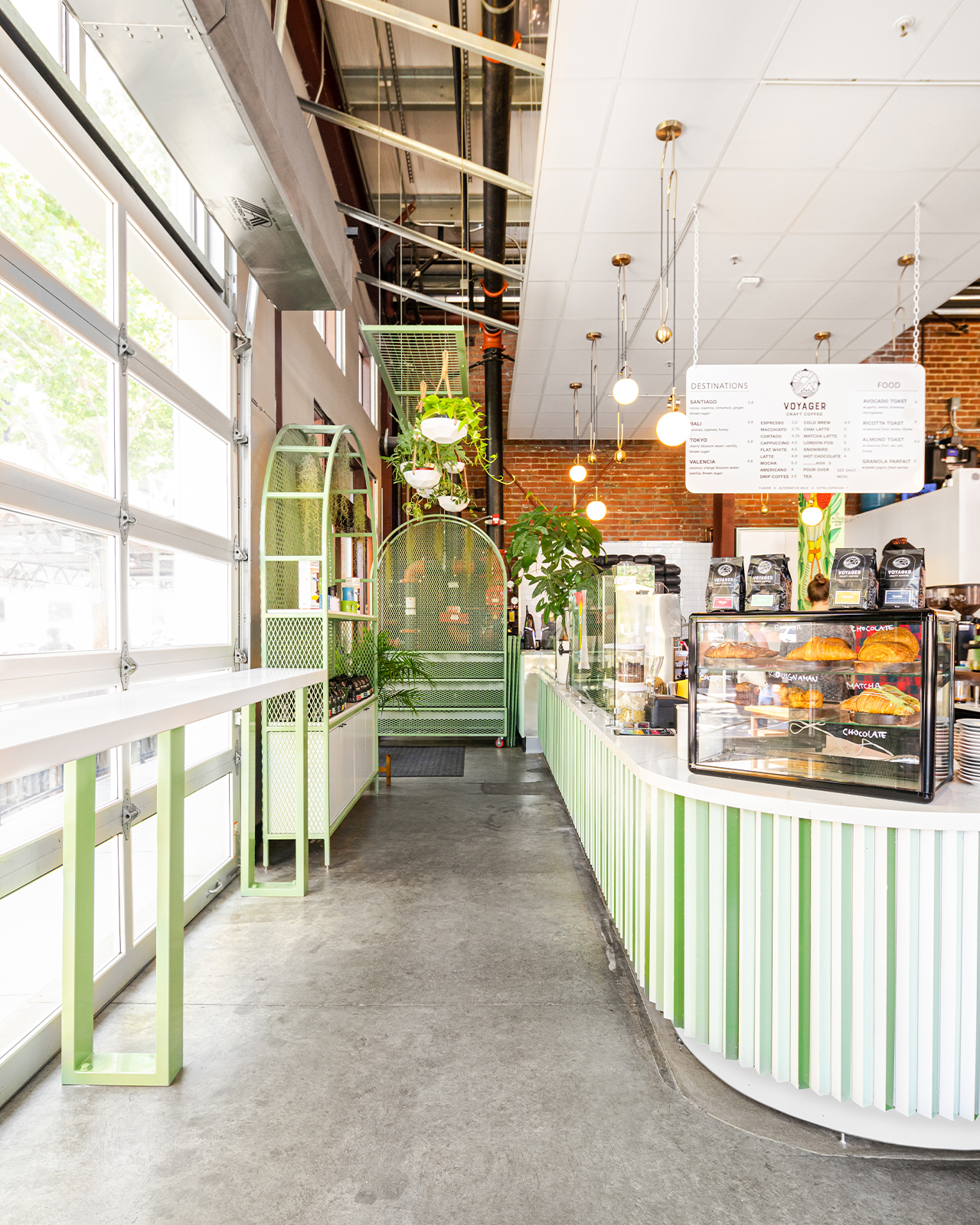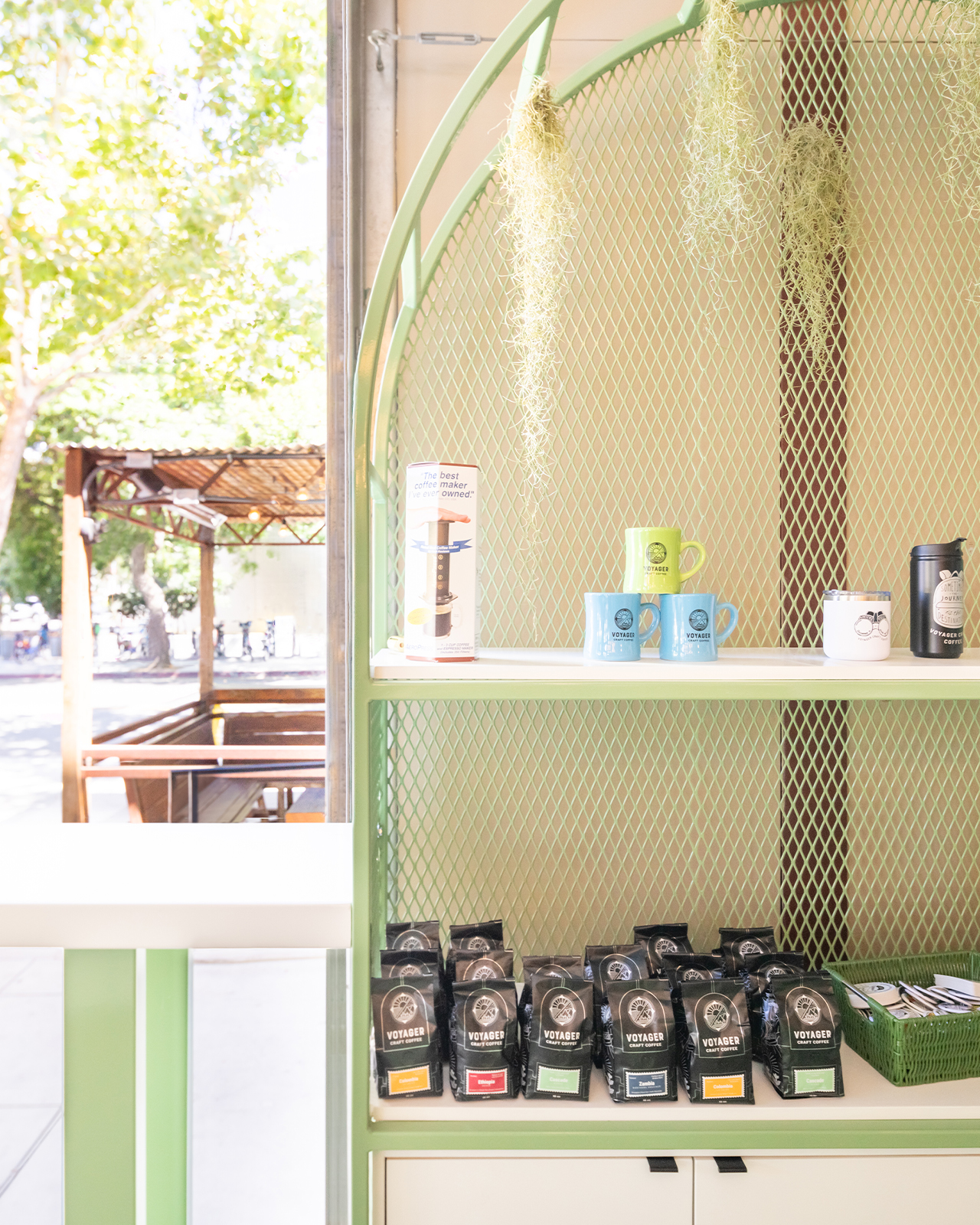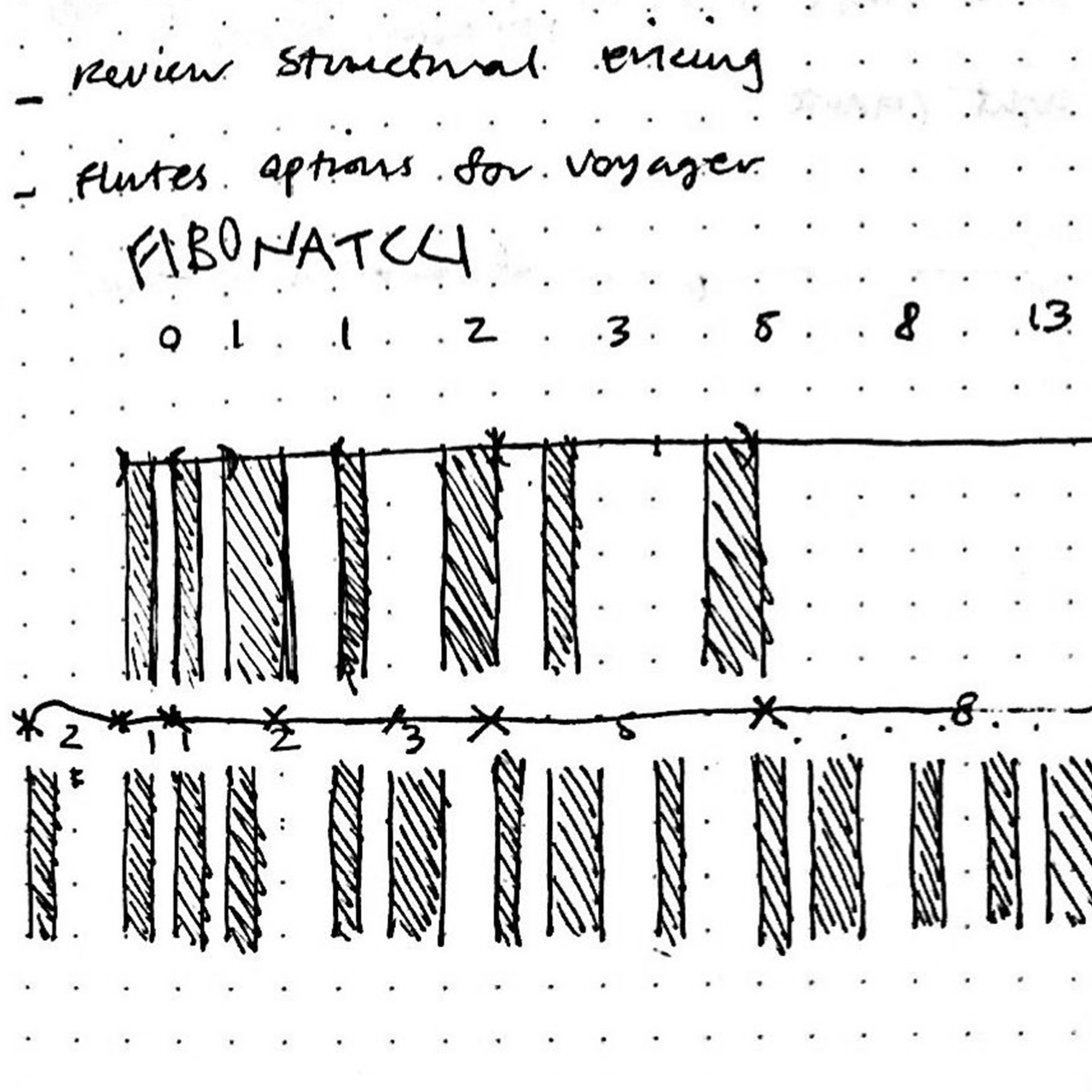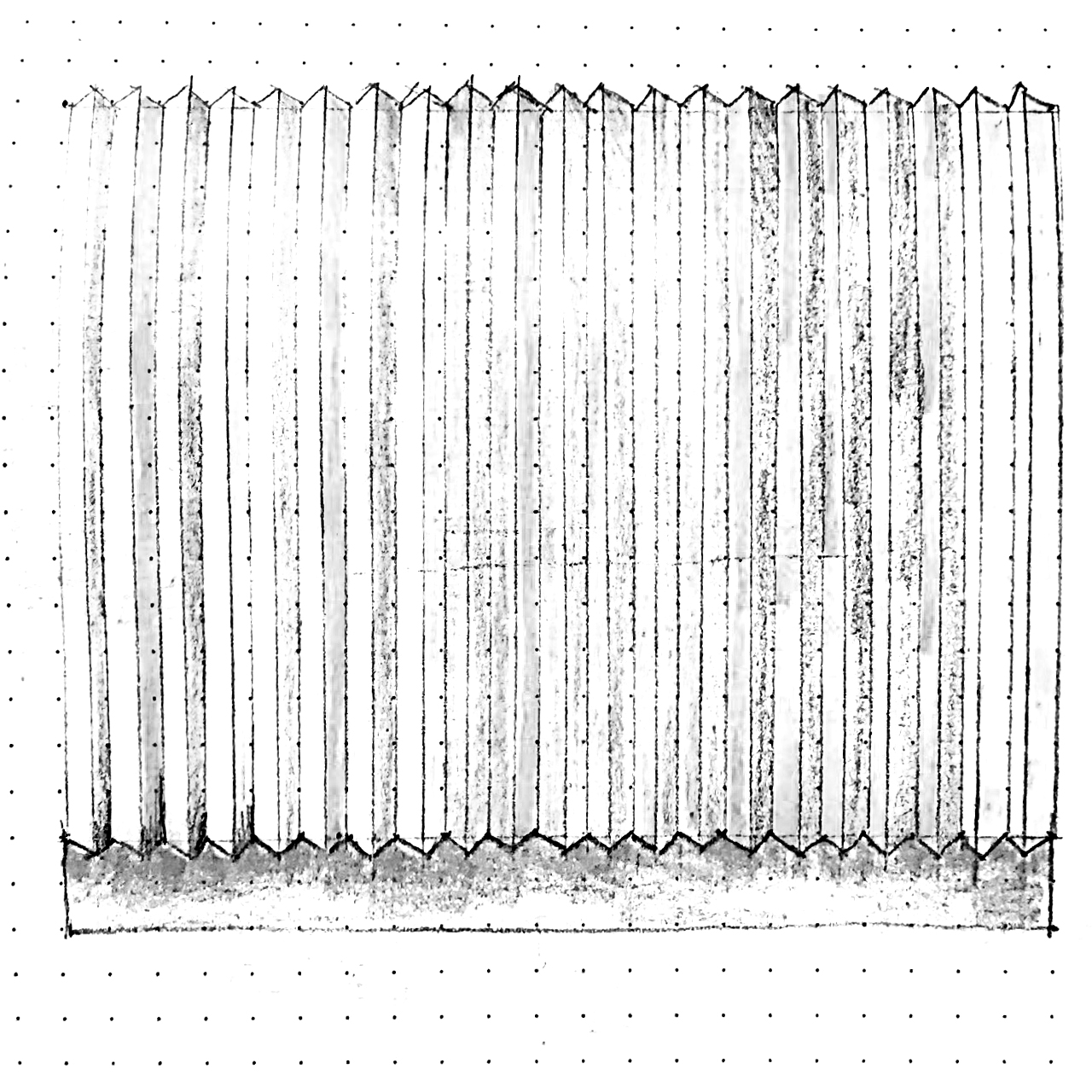 This kiosk for Voyager had to be built in just 45 days. But not only that, being a small space within a much larger one at San Pedro Market in San Jose required creative solutions for brand visibility and ease of use in a high traffic area. Challenge, accepted.
We positioned most of the glass windows to overlook the street, and created a round bar that would stop people in their tracks from any angle (long enough to smell the coffee). Arched metal shelving echoes the broader context and colored triangular dowels shift and change with your line of sight – creating movement where there isn't much space to move.