Mad Yolks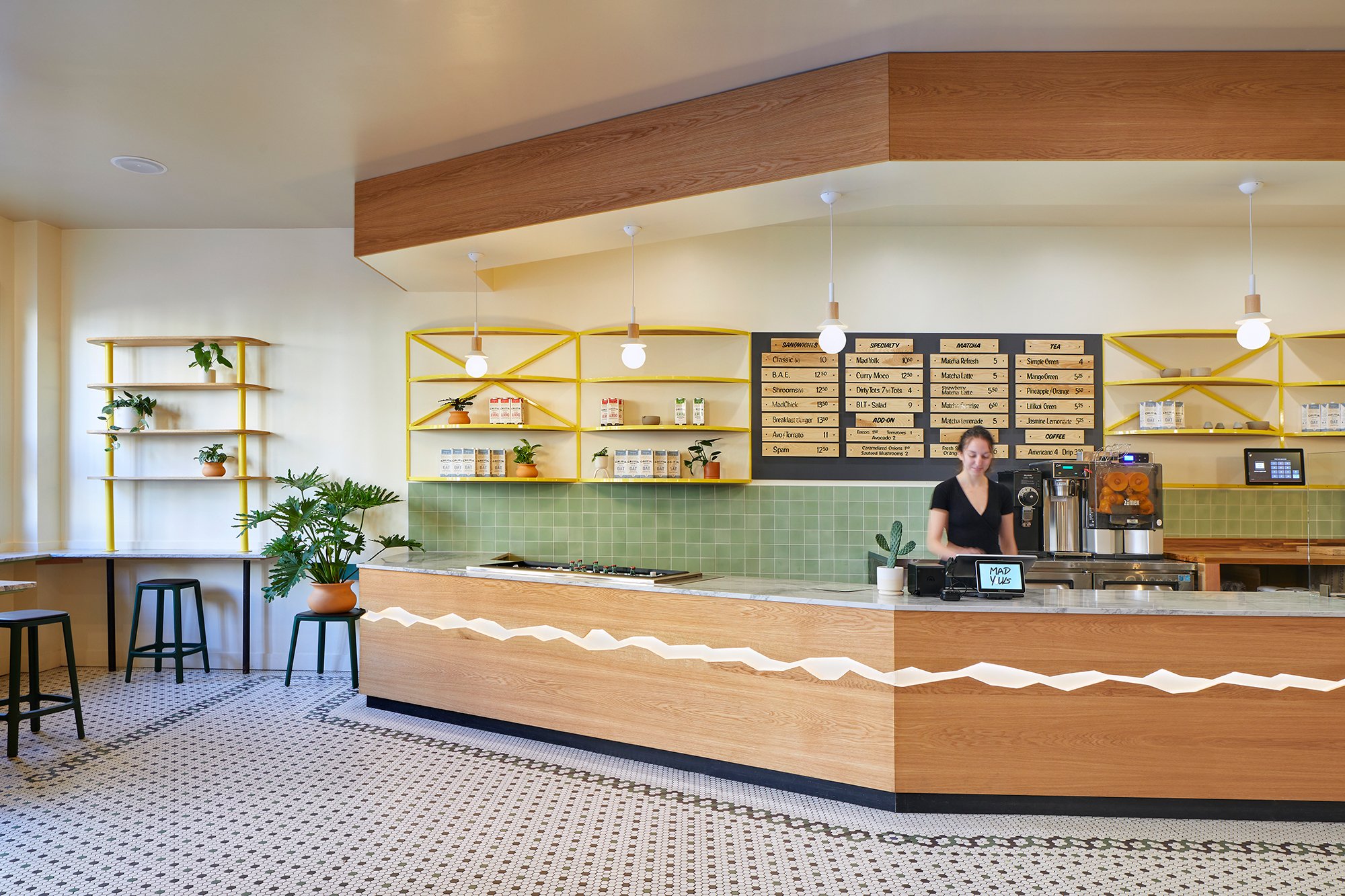 A surf haven for breakfast, where the sunny side is always up.
Location

Santa Cruz, CA

Status

Built, 2023

Program

Breakfast Restaurant

Collaborators

Peter & Henry Wong,
Manning Development Inc.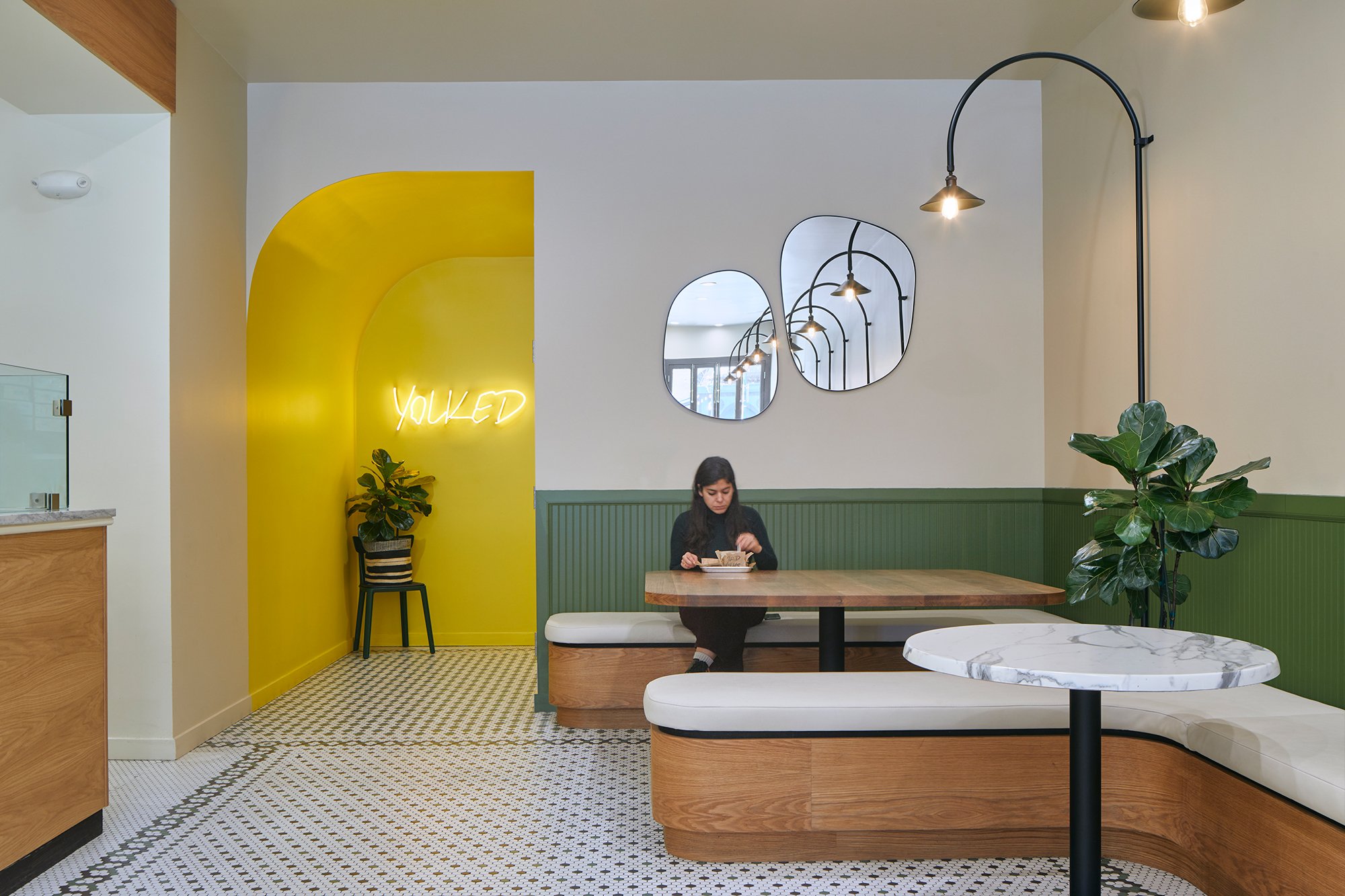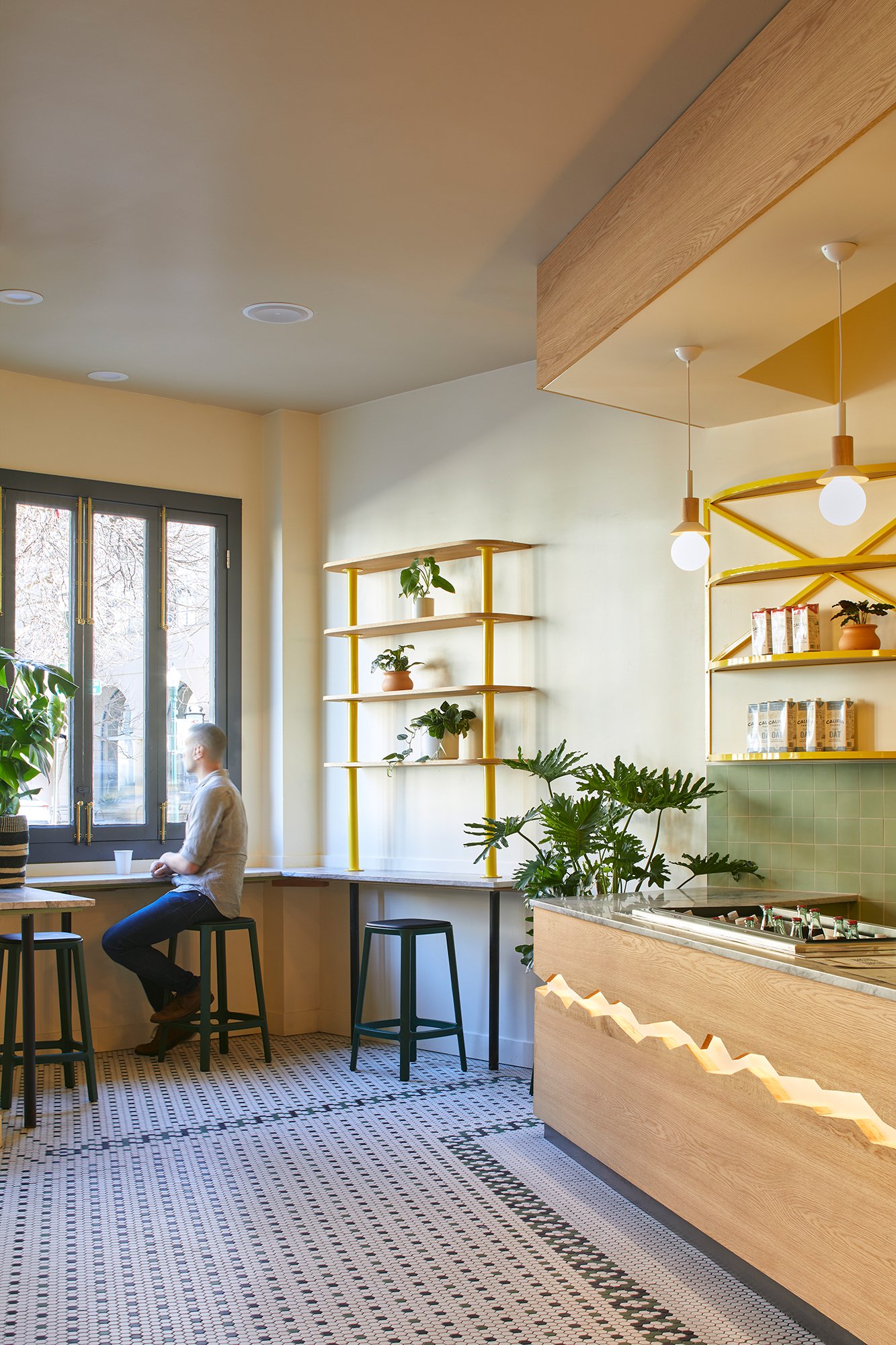 'Mad Yolks' is the latest creation of twin brother restaurateurs, Peter and Henry Wong, who have established themselves as an authority on fast casual dining in downtown Santa Cruz with a highly successful poke restaurant. Their love for well crafted locally-made ingredients has brought them to experiment with food once more, this time with people's most favorite meal of the day – breakfast!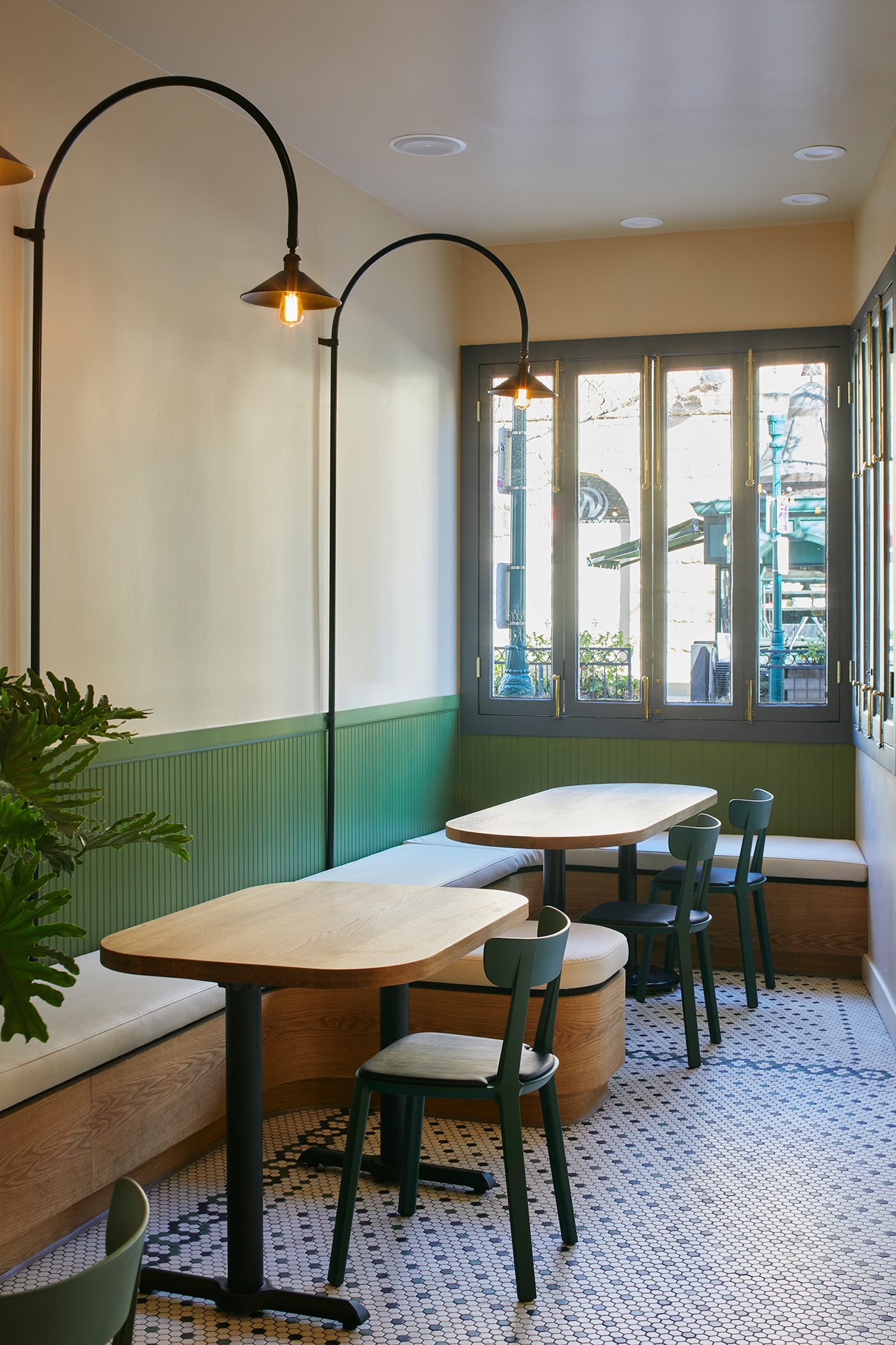 A breakfast concept in the surf haven of Santa Cruz clearly calls for a laid back and approachable atmosphere, taking cues from the traditional American diner, with a healthy spin. Our design concept riffs off of all things egg – from the large oval shaped tiles in the restroom, to the deep yellow accent tones, to the loose curvy and arched forms which show up throughout the space. The service counter showcases a literal version of an egg shell, with a continuous "crack" on the face that brings in soft yellow lighting via a concealed light cove. The existing playful and intricate tile flooring is restored and preserved, to celebrate the history of the space, while a few rows of half circle floating shelves replicating the waves of the ocean.