Here at Studio BANAA, we always consider the broadest context—what do the cities, people, businesses need? And then we dive in on the human view. The one that holds identity. Perspectives. Stories. Like homes made out of abandoned masonic temples, restaurants with the owner's culture literally etched into the walls, or a brandy experience that takes you back to the Californian gold rush.

Because rare and authentic spaces do wonders for the heart and soul of a city.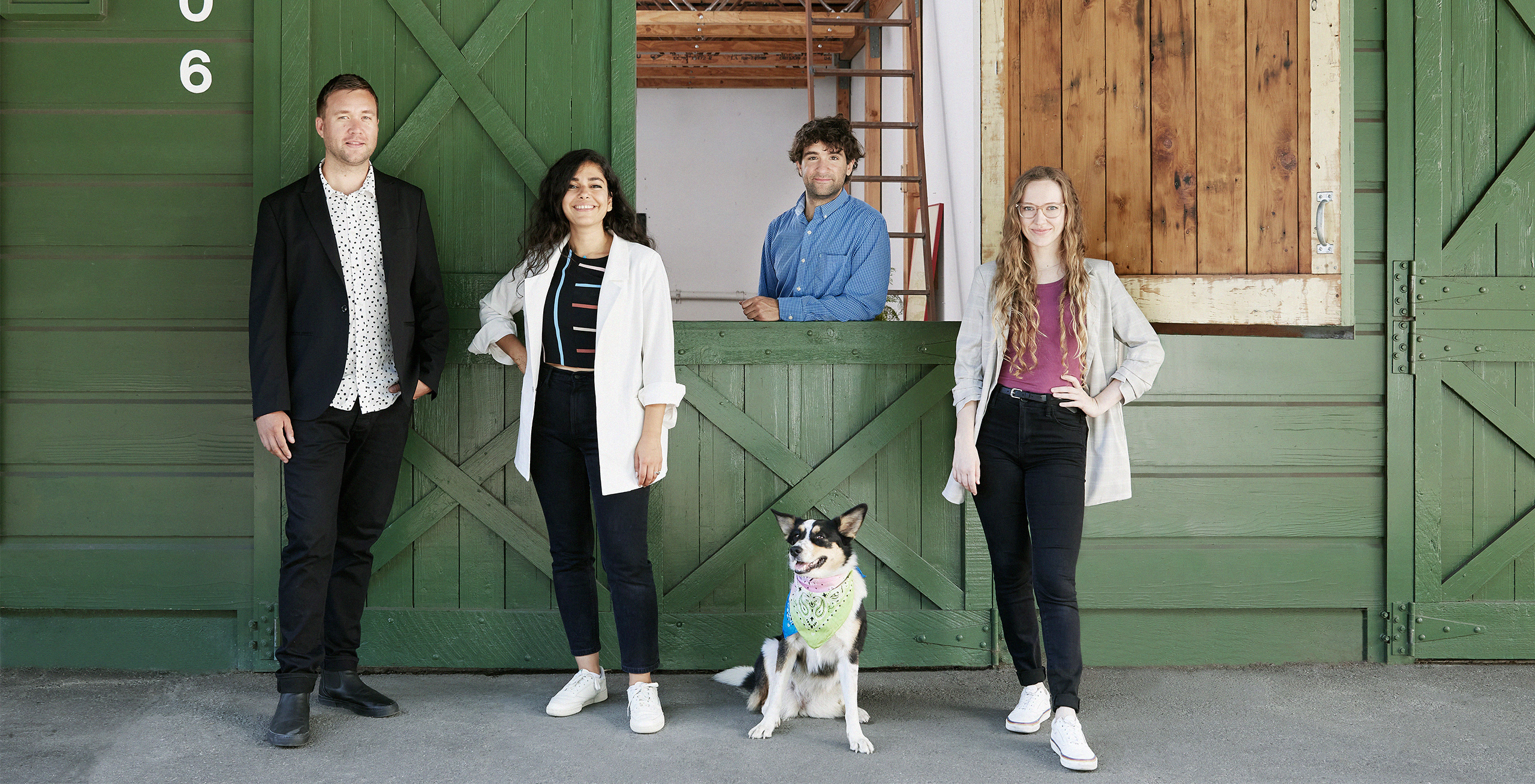 Two sides of the big picture. United in the detail.
Studio BANAA is run by Dane and Nas. Dane, a San Francisco local by birth, and Nastaran, a Northern Iranian expat who grew up surrounded by mountains and the Caspian Sea.
They met in architecture school and bonded over a shared love of everything in their right brains: art, design, craft. It was at this point the pair—with two different life journeys, and many different perspectives—united as architects and designers. They still hold some common interests: staring at buildings, absorbing art, being in nature, meeting new clients, throwing dinner parties full of Persian food. But their differences are what keep things interesting.
Dane—who studied business and economics before moving into the world of architecture—likes pondering future cities, the business of architecture (or the business of anything, really), and the craft of architectural drawing. Whereas Nas can more often be found delving into the study of villages and micro communities, resilient structures and materials, biomimicry and ecological architecture.
While their right brains are aligned, their left brains are always thinking differently. So when they come together, they can question, inspire and challenge each other to think deeper. To collaborate. And to explore new ground.
TEAM
NASTARAN MOUSAVI, RA
Partner, Principal Architect
DANE BUNTON, RA
Partner, Principal Architect
BEN CLAIR
Collaborator, Architect
LEEANNE BROWN
Designer
CLAY HAKES
Designer
The Buzz
INTERVIEW

Lightspeed HQ: Restaurant Floor Plans—How to Build One

Studio BANAA founders Dane and Nastaran feature in a recent interview for Lightspeed HQ.

PRESS FEATURE

XERO: Customer Stories

Dane and I were dating and we had the opportunity to design a retirement home for one of our friends. After we got into that project – we started thinking, 'maybe we are able to take this and continue. We can do our own …

EXHIBITION

2019 Methods of Act(ing)on: Alma Matter Closing

Our co-founder Nastaran's Sketches were recently featured in Physical Exhibition.

RECOGNITION

2017 AIA SF "Small firms, great projects" Feature

Studio BANAA features in 'Small firms, great projects' by the American Institute of Architects, San Francisco (AIASF). Our project Rapid Displays was celebrated in 2017.