19th Street Lofts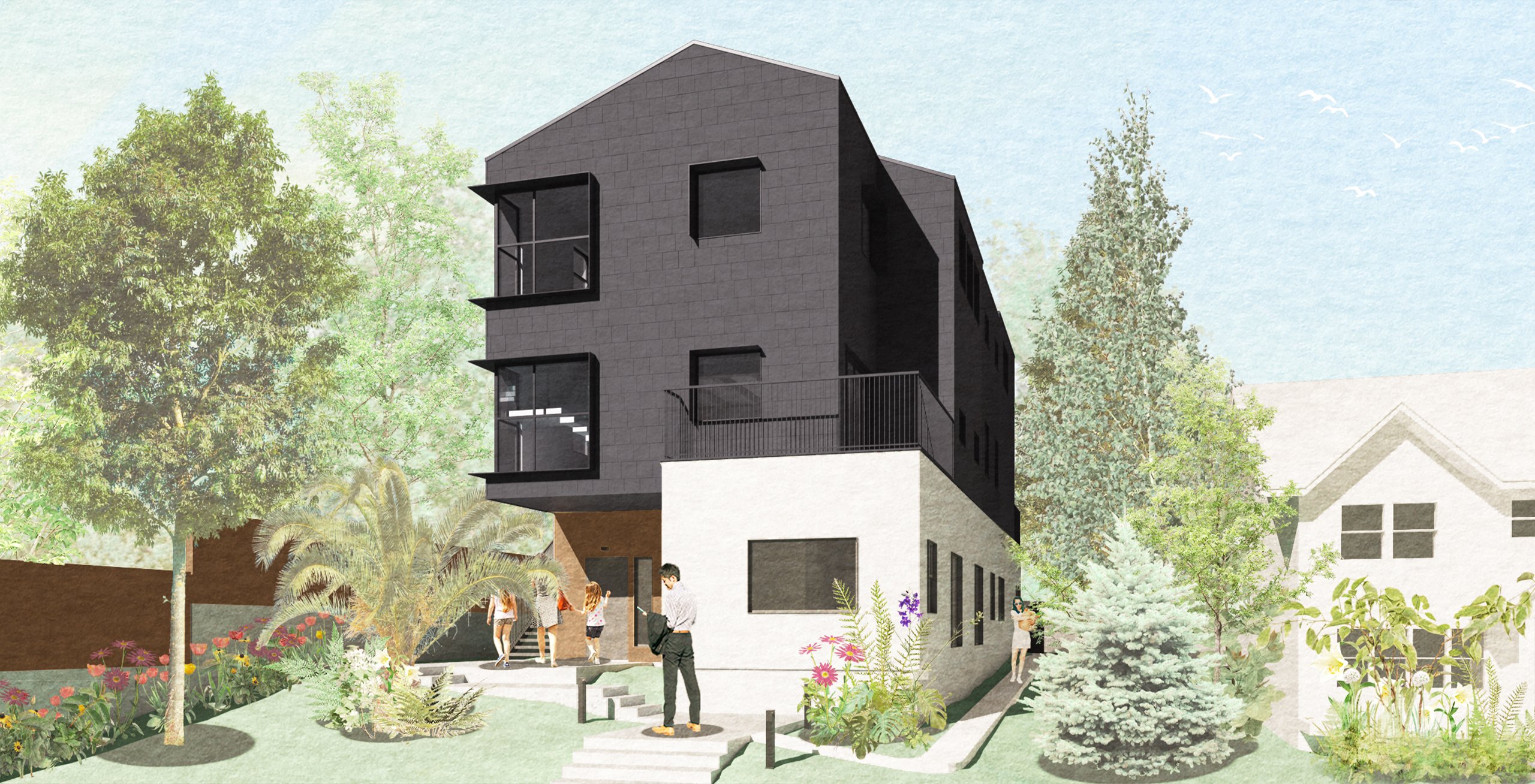 Reviving disrepair by respecting historic form and adding a modern, bright air.
LOCATION
Oakland, CA
PROGRAM
Multi Family
STATUS
Unbuilt
COLLABORATORS
Green Key Homes.
Base Design Structural.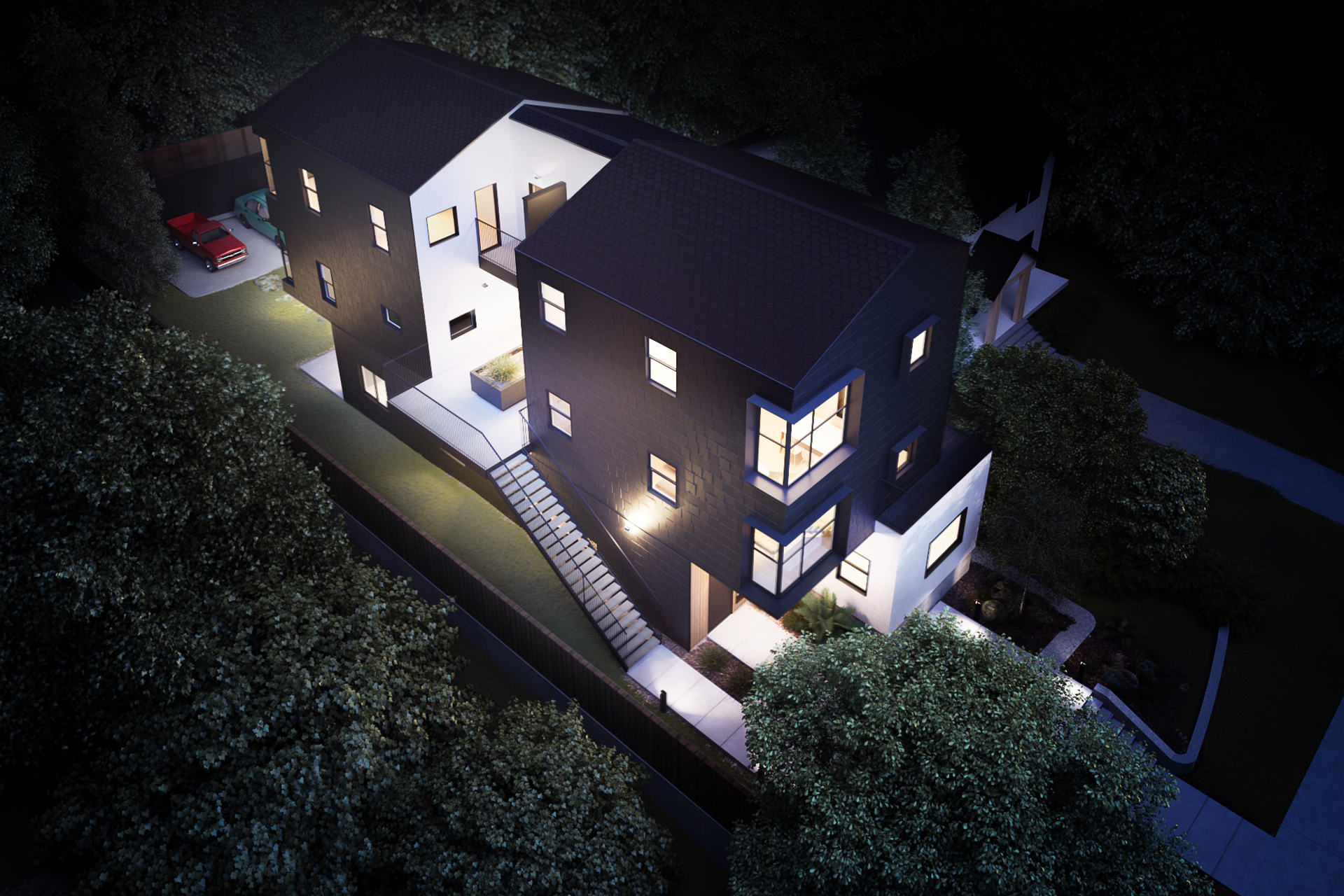 We were presented a historical building with fire damage and general disrepair that might have seemed hopeless. But by proposing a method of restoring the site by "remodelling" based on Oakland's zoning ordinances, we had a viable solution and go-ahead from the city (and its historians) to give this site new life and value.
Respecting the original form of the building, we completely overhauled the interior to transform one (unliveable) home into three. And, while the silhouette maintains the character of what this building always was, the slate cladding, bright central void and warm internal spaces bring new life (and extra space) to the historic site. A good result for the neighbors, too.